Patches for a Purpose
June 03, 2022
This year, the Spruce Meadows Leg Up Foundation has partnered with Cavalry FC and introduced Patches for a Purpose. Five different patches will be sold with proceeds going to a related charity.
The Spruce Meadows Leg Up Foundation is the official charitable arm of Spruce Meadows, proudly formed in 2015. The Foundation is committed to supporting education, health & wellness, amateur & grassroots sport, community and agriculture and raises funds throughout the year for these key areas. The mission is to fully support initiatives that bring positive change to the lives of Albertans. Learn more about the Foundation by clicking on the logo below.
About the Patch
Each patch has an iron-on backing so it can be affixed to your favourite hat, jersey or backpack. Please note the size of the patch below – they are smaller, so it makes them perfect to affix to a number of surfaces. Size: 2″ high by 1 1/2″ wide.
National Indigenous History Month Patch | Iyahrhe-Nakoda Food Bank Society

Proceeds from every National Indigenous History Month Patch sold will go towards the Iyahrhe-Nakoda Food Bank Society. The Stoney Nakoda Nation is facing a devastating opioid and food shortage crisis. Your donation will help address food insecurity in the Stoney Nakoda Nation and help build a healthier, thriving community.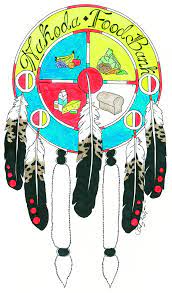 June 11 is our National Indigenous History Month Match.
Pride Patch | Centre for Sexuality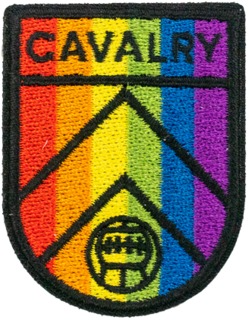 Proceeds from every Pride Patch sold will go towards the Centre for Sexuality. Centre for Sexuality is a community-based organization delivering programs & services to support healthy sexuality across the lifespan. The organization has been leading the way in the areas of sexuality, healthy relationships, consent, human rights, gender identity, sexual orientation, equity, and inclusion for 50 years in the Calgary community. The mission is to teach, train and advocate to support healthy bodies, healthy relationships, and healthy communities. The vision is sexual well-being for all.

June 26 is our PRIDE MATCH—don't miss it!
Military Patch | Canadian Legacy Project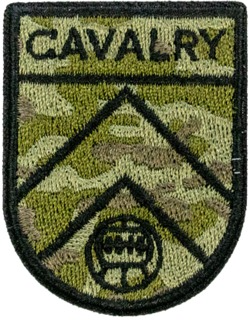 Proceeds from every Military Patch sold will go towards the Canadian Legacy Project. Canadian Legacy Project was formed in 2008. The mission and goal of this organization is to recognize and support our Canadian Veterans in their time of need and to mobilize collective action in advocating for and celebrating those who have fought for the freedoms we as Canadians enjoy today.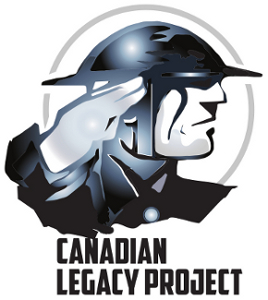 Breast Cancer Patch | Wings of Hope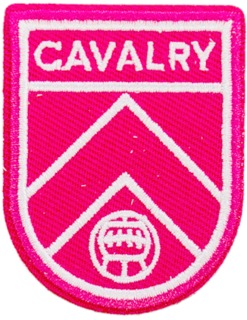 Proceeds from every Breast Cancer Patch sold will go towards the Wings of Hope–Breast Cancer Foundation. Wings of Hope is a registered charitable organization that provides financial relief allowing breast cancer patients to focus on their recovery. All Wings of Hope funding is intended to help low-income individuals who have exhausted all other means of financial support. Your donation is the last resort for these breast cancer patients.

Testicular Cancer | OneBall Charitable Cancer Association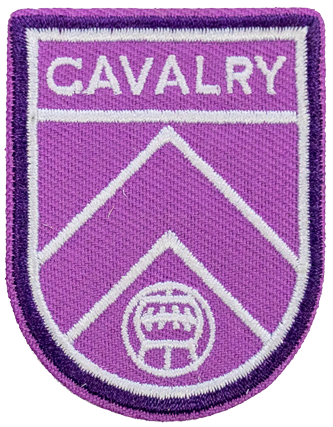 Proceeds from every Testicular Cancer Patch sold will go towards the OneBall Charitable Cancer Association. Balls.
Nuts. Testes. Family jewels. Love berries. Whatever you call them, men think their junk is hilarious. Testicular cancer? Less so. But with testicular cancer being the #1 cancer for men aged 15-35, nobody is talking about it! Why? Well, men are notoriously bad (at least) two things: 1) taking care of themselves, and 2) asking for help. That's where Oneball steps in! They are, in a word, ballsy. They use humour and fun events to help men open up and them both handle their balls, and their mental health. But they're more than just fun and games. They've raised over $350,000, helped patients with over $57,000 worth of expenses, funded life-changing research, and have helped store over 270,000,000 sperm for patients to be able to start a family. The fight against testicular cancer is done one ball at a time, but it takes zero balls to make a difference. We hope you'll help us keep the ball rolling and help give testicular cancer a kick in the groin!