When TV Meets Tradition: Our Carousel in The Last of Us
February 28, 2023
Our Carousel gained national and international recognition when it was leased to the production team of The Last of Us, a popular TV series based on the hit video game. The carousel was used as a prop in a key scene of the show, adding to the authenticity and ambiance of the setting. Read on to learn the history of this beloved carousel!

The Chinook Carousel, an original 1941 "Little Beauty Merry Go Round" manufactured by the Allen Herschell Company of Tonawanda, New York, has a rich history of traveling across North America. The Conklin Group of Companies acquired the Carousel in the late 1940s from an Amusement Park in New York State, and it has since appeared on two Conklin Shows traveling Midways in Ontario, and at Belmont Park in Montreal for a period of time, before a long-term placement at Crystal Beach Amusement Park in Fort Erie, Ontario, up until the park closed in 1989.

During the early 1990s, the Carousel attended limited engagements and mostly sat in storage in Conklin's Branford, Ontario shop. In 1995 and 1996, the Chinook Carousel underwent a ground-up restoration before finding its new home at Chinook Centre in Calgary, where it operated until 2018. Spruce Meadows acquired the Carousel in 2018, and it was in operation for two years before being retired and used as decoration.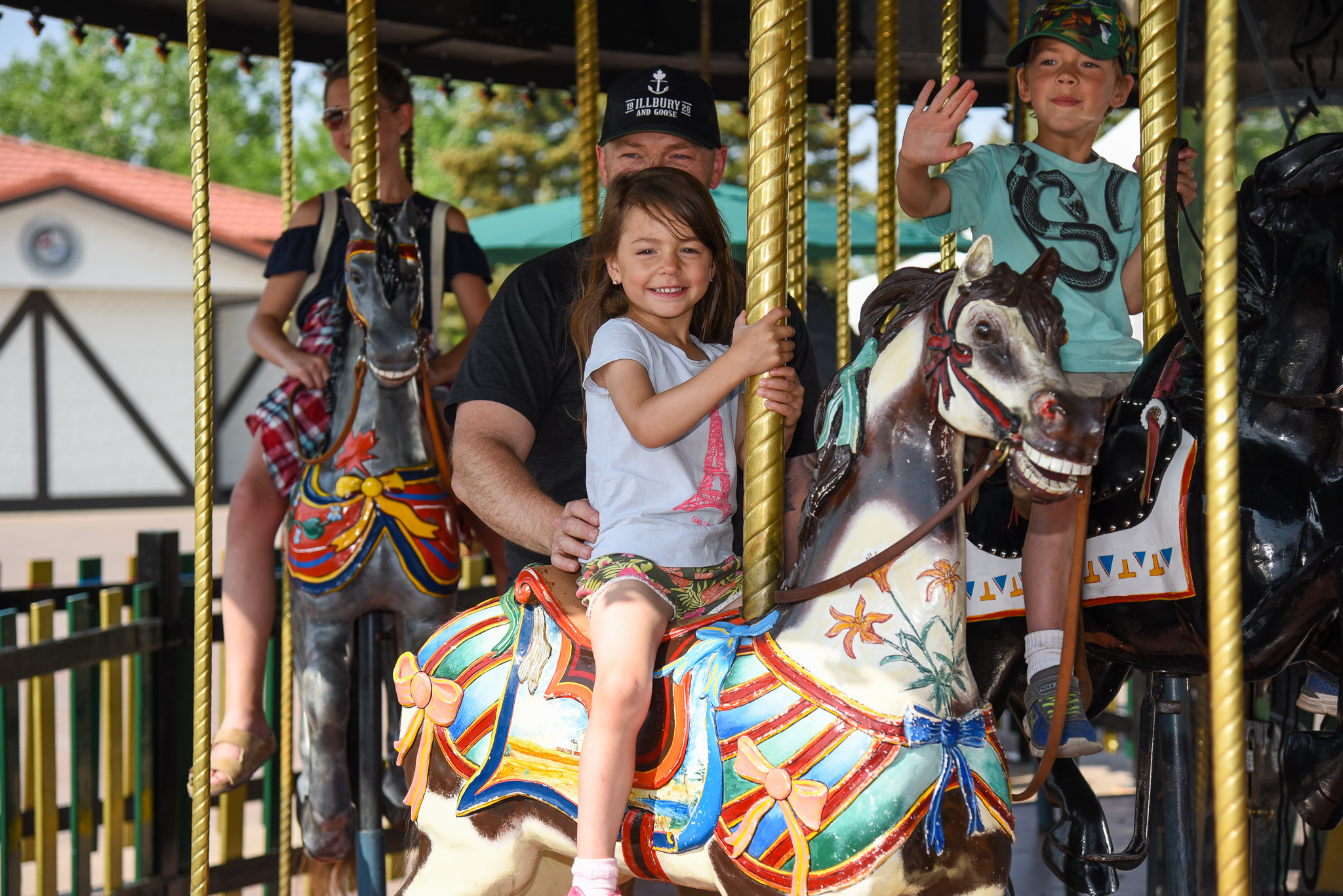 The Carousel in action in 2018 (© SPRUCE MEADOWS/MIKE STURK)

The Carousel is a testament to the fine craftsmanship of master restoration craftsman and carver Konstantin von Waldburg, who designed and carved 20 wooden horses for the Carousel originally. The horses were beautifully painted by Maxine Sandell in Conklin's Brantford, Ontario shop. In 1996, the Conklin family commissioned von Waldburg to create 10 new horses for a Merry Go Round installation in Mississauga, Ontario. The new horses were designed to depict 10 Canadian Provinces, each displaying the Provincial Flag, the Provincial Flower, and a unique painted scene from each Province. The 100% hand-carved and hand-painted horses feature priceless unmatched craftsmanship and took over a year to complete. The installation of the von Waldburg horses and the Carousel's vast history make it one of the finest Carousels in North America.
Header Photograph by Liane Hentscher/HBO