Grand Prix Day at the Spruce Meadows 'National', presented by Rolex
June 18, 2022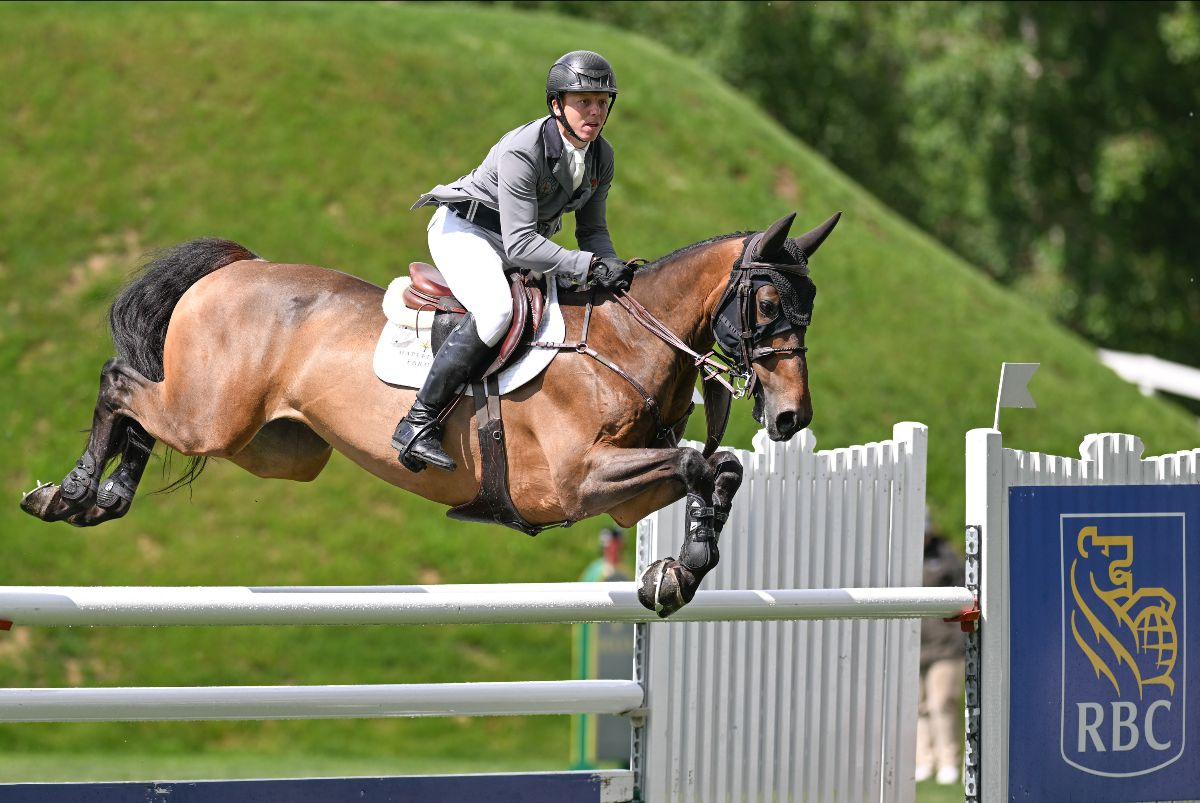 A Dream Come True for Matthew Sampson (GBR)
Spruce Meadows (June 18, 2022) - Thirty-six riders qualified throughout the week for the RBC Grand Prix of Canada, presented by Rolex. Any rider with hopes of victory had to pilot their horses over the 540 metre course designed by FEI Course Designer Anthony D'Ambrosio (USA) and leave all the fences up in a time under that allowed of 81 seconds. It was a challenging track, but six riders representing six nations rode clear rounds and made it into the jump off.

Matthew Sampson (GBR) grew up watching Spruce Meadows on TV with the dream of competing and winning a big FEI 5* event in the International Ring - today was that day. Sampson aboard Fabrice DN laid down a quick, clear ride in the jump off with a time of 38.93s. Even #5 ranked rider in the world -Conor Swail (IRL)- could not catch him as he posted a time of 39.14s and would settle for second.
"It's my first 5* Grand Prix win and for it to be at Spruce Meadows - it's a dream come true." Matthew Sampson (GBR) on winning at Spruce Meadows. "I grew up watching the greats (Michael Whitaker, John Whitaker and Nick Skelton) compete here, it's what I worked for."

Stay up to date on all things happening this tournament season by tuning into our official Spruce Meadows Social Channels and our Official Website, www.sprucemeadows.com.

For more information, please contact us at 403-974-4596 or media.services@sprucemeadows.com
---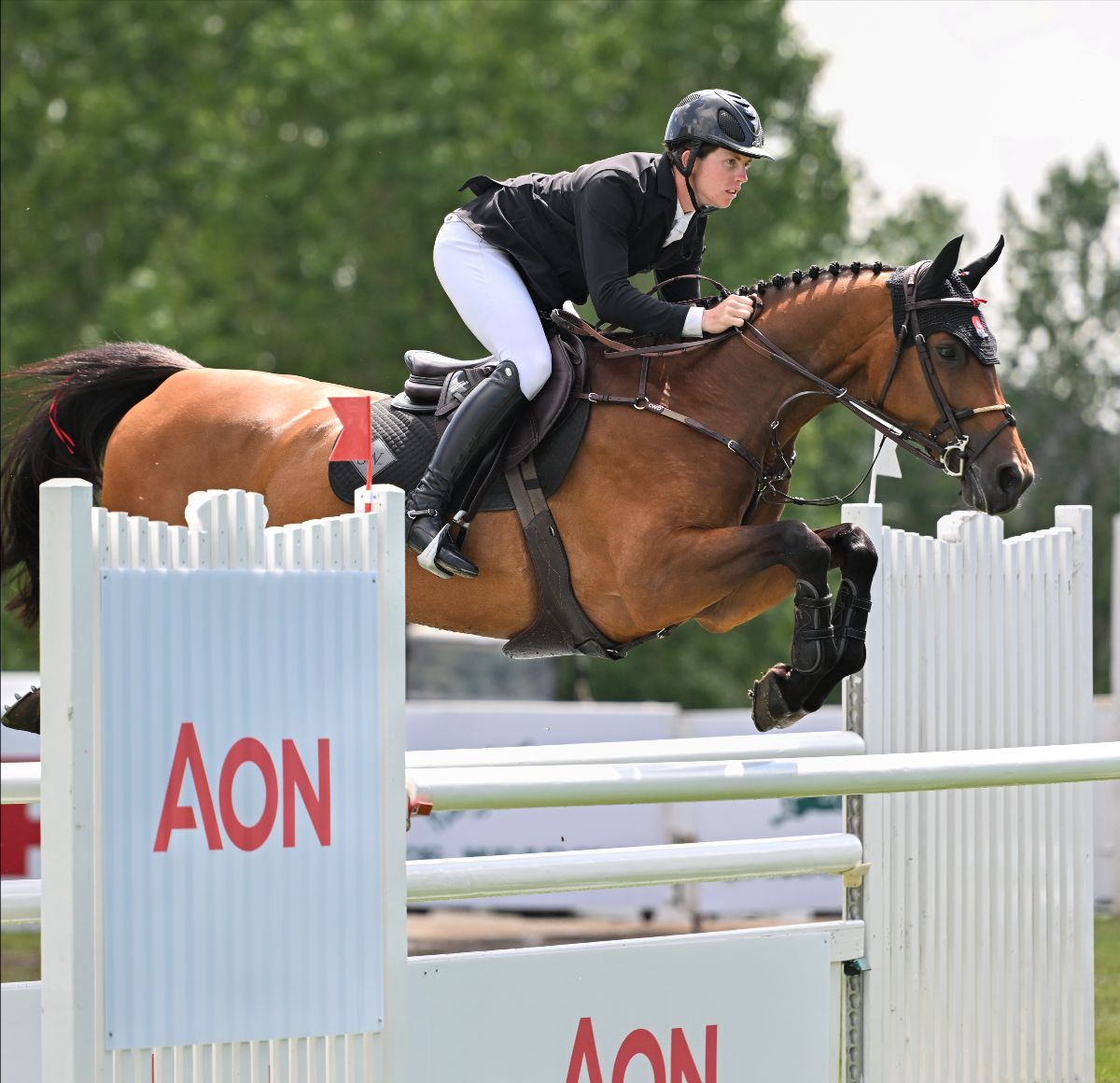 Sam Walker (CAN) Wins the AON Winning Round
After a damp evening, the sun cam out for the start of the 2022 AON Winning Round. Thirty-five horse/rider combinations qualified for the competition through competitions earlier in the week. The top 10 rides from the first round would proceed into the winning round of the competition. The order that the top 10 riders returned for the winning round is determined by the number of faults from the first round.

Amongst a field of veteran riders in winning round, young up and coming Canadian Sam Walker aboard Evita was untouchable. The duo posted the fastest clear ride in the winning round with a time of 53.70s. This was Walker's first trip to the International Ring making it an even more memorable experience.
---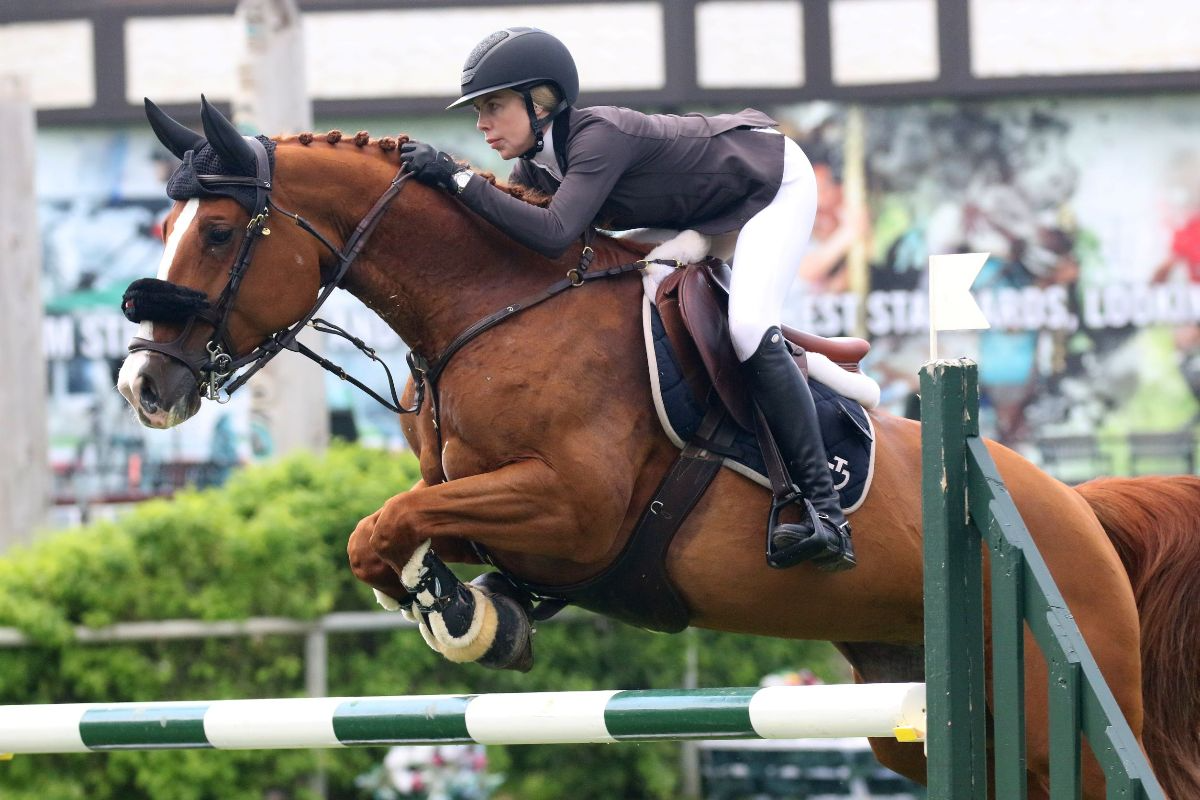 Hannah Selleck (USA) Wins the TC Energy Cup
The TC Energy Cup welcomed 79 horse/rider combinations to North American Ring for Saturday of the 'National', presented by Rolex. The track laid out by FEI Course Designer Peter Grant (CAN) challenged the riders to clear 12 obstacles (15 efforts) in a time allowed of 80 seconds to make it into the jump off.

A number of horses and riders jumped clear to proceed into the jump off including Hannah Selleck (USA) riding Rumpleteazer DF. The pair put a in clear round with a quick time of 44.71s which was untouchable.
---