Win for 18 year-old Mimi Gochman (USA) in the Kubota Cup 1.55m
June 15, 2023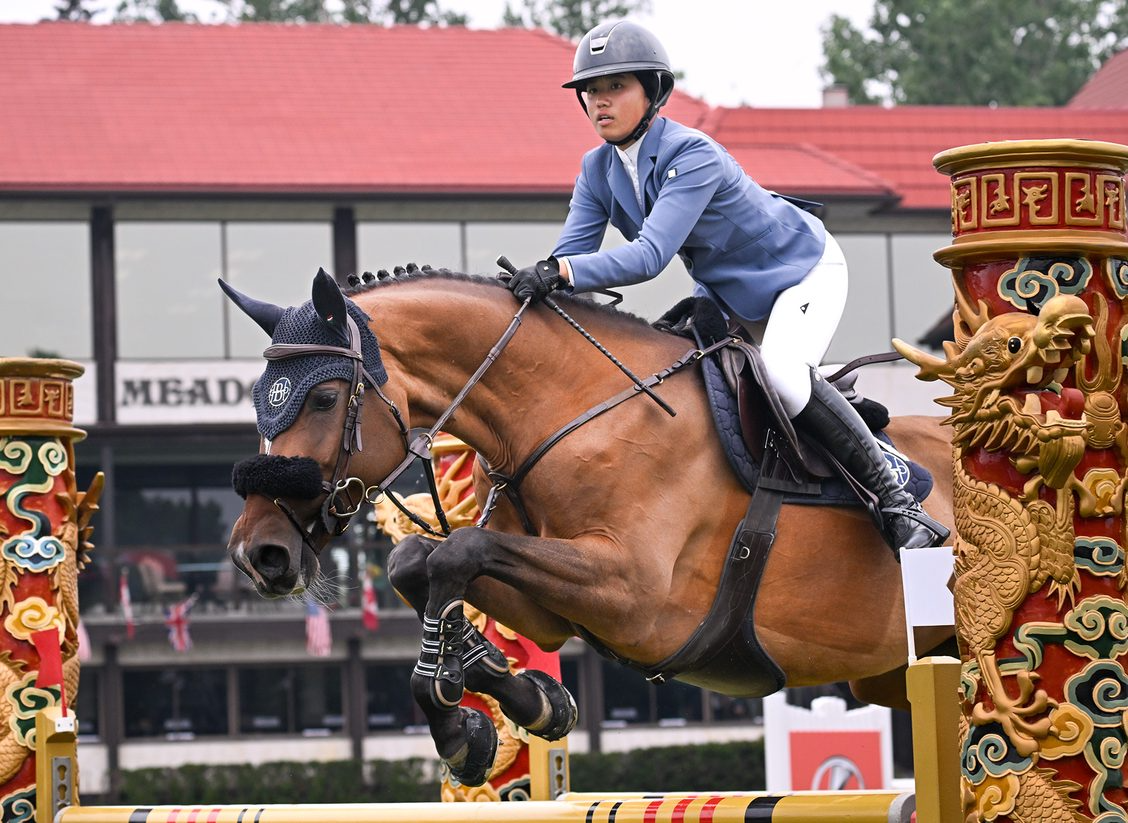 Mimi Gochman (USA) & Celina BH © Spruce Meadows Media/Mike Sturk
18 Year-Old Mimi Gochman (USA) wins the Kubota Cup 1.55m
June 15, 2023 (Spruce Meadows) - The Kubota Cup 1.55m was the final qualifying competition for Saturday's RBC Grand Prix of Canada, presented by Rolex. Twenty-four athletes started the jump off competition where the course was designed by FEI Course Designer Olaf Petersen Jr. (GER).
It was an impressive course with 13 obstacles (16 jumping efforts) that included a triple combination and the open water - all required to be completed in a time of 90 seconds or less. With a number of familiar, veteran competitors in the running it was a surprise to everyone, especially 18 year-old Mimi Gochman (USA), when she was the only one able to post a clear round.
Aboard the 13 year old Holsteiner mare, Celina BH, the pair galloped through the finish line in a time of 87.55s.
"I've been watching the Spruce Meadows Nations' Cup in the fall for a long time. I've always heard stories about it. I've seen clips online and always been told "you have to go to Spruce Meadows". I mean, not only is it a good learning experience, but the horses love it and it's incredible!" -Mimi Gochman (USA) and her first time at Spruce Meadows.
Gochman now sets her sights on Saturday's RBC Grand Prix of Canada, presented by Rolex.
---
Daniel Coyle (IRL) & Langley © Spruce Meadows Media/Jack Cusano
A Win for Ireland's Daniel Coyle
The Mercer Cup 1.35m took place earlier today on the North American Ring. Over 60 horse/rider combinations started the competition hoping to jump clear first rounds in order to qualify for the jump off. The track was designed by FEI Course Designer Peter Grant (CAN) and athletes had to cover 475m of track with 12 obstacles (14 efforts) in a time of 76 seconds or less.
Fifteen of horses were able to pass the first test and advance to the jump off, however only eleven elected to compete. Daniel Coyle (IRL) riding Langley put in the fastest clear ride in the jump off with a time of 34.37s to take the win.
---
Best of the Rest - Today's Winners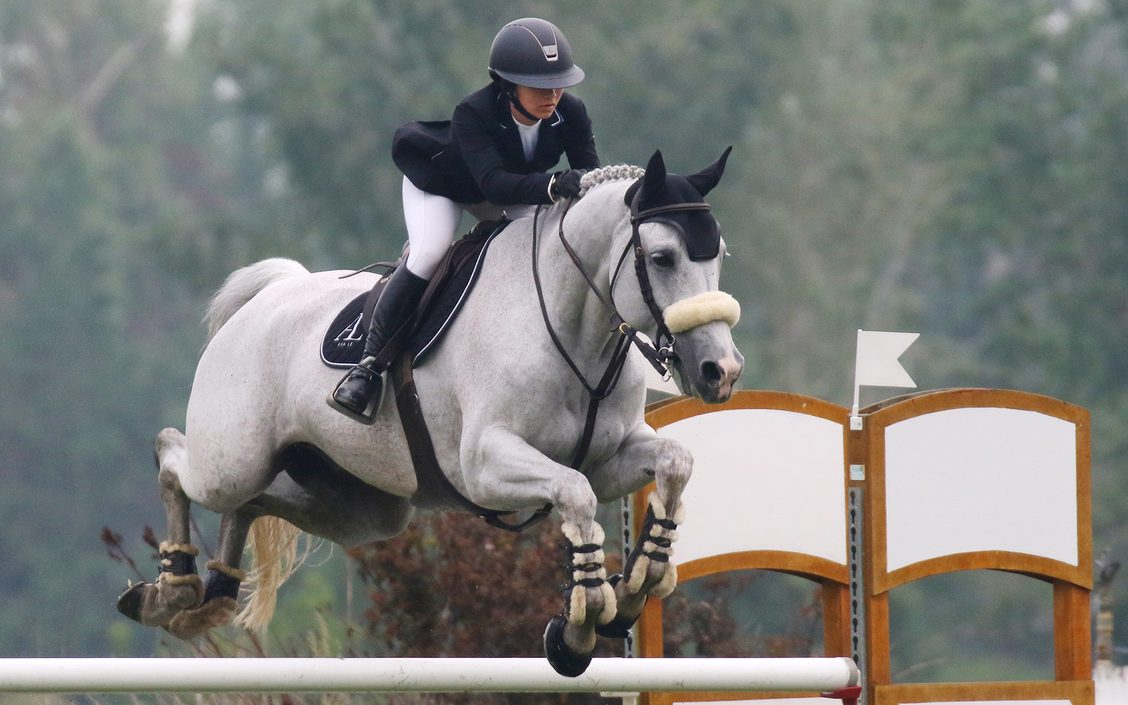 Friends of the Meadows 1.10m - Rocky Mountain Ring
Ava Le (USA) & Gallant Van de Heffinck
© Spruce Meadows Media/Dave Chidley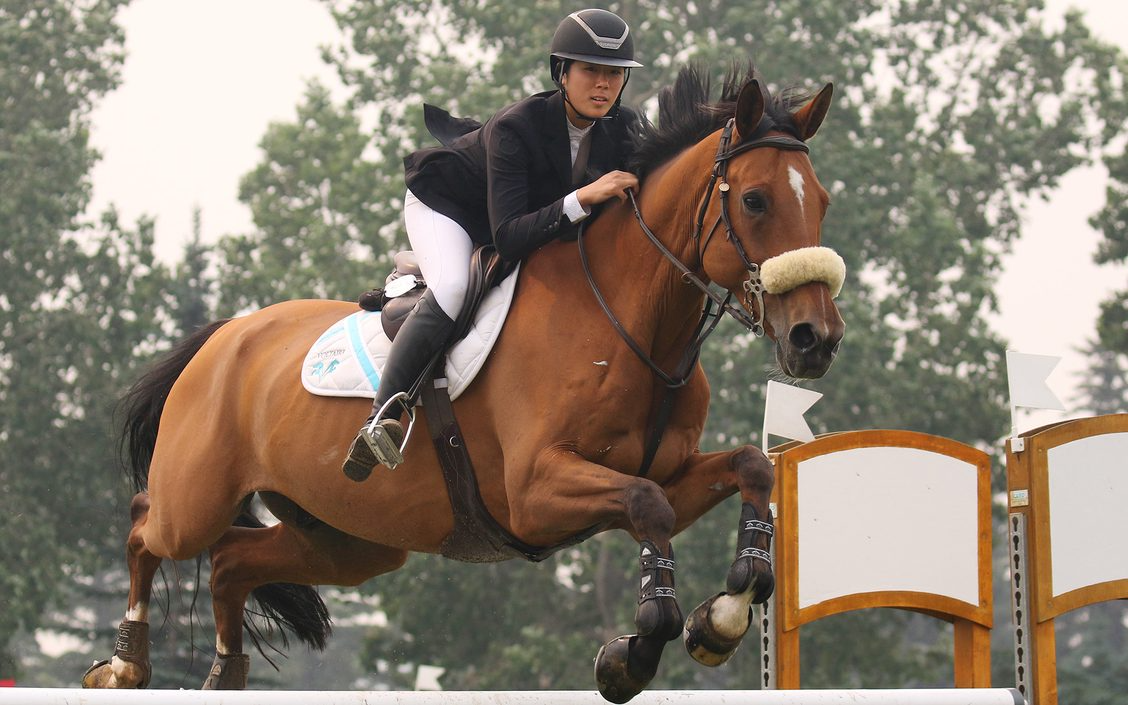 Friends of the Meadows 1.20m - Rocky Mountain Ring
Emma Woo (CAN) & Dirty Harry Z
© Spruce Meadows Media/Dave Chidley
Friends of the Meadows 1.25m - Rocky Mountain Ring
Sam Walker (CAN) & Mara VD Bisschop
© Spruce Meadows Media/Dave Chidley
---
More Photos from Today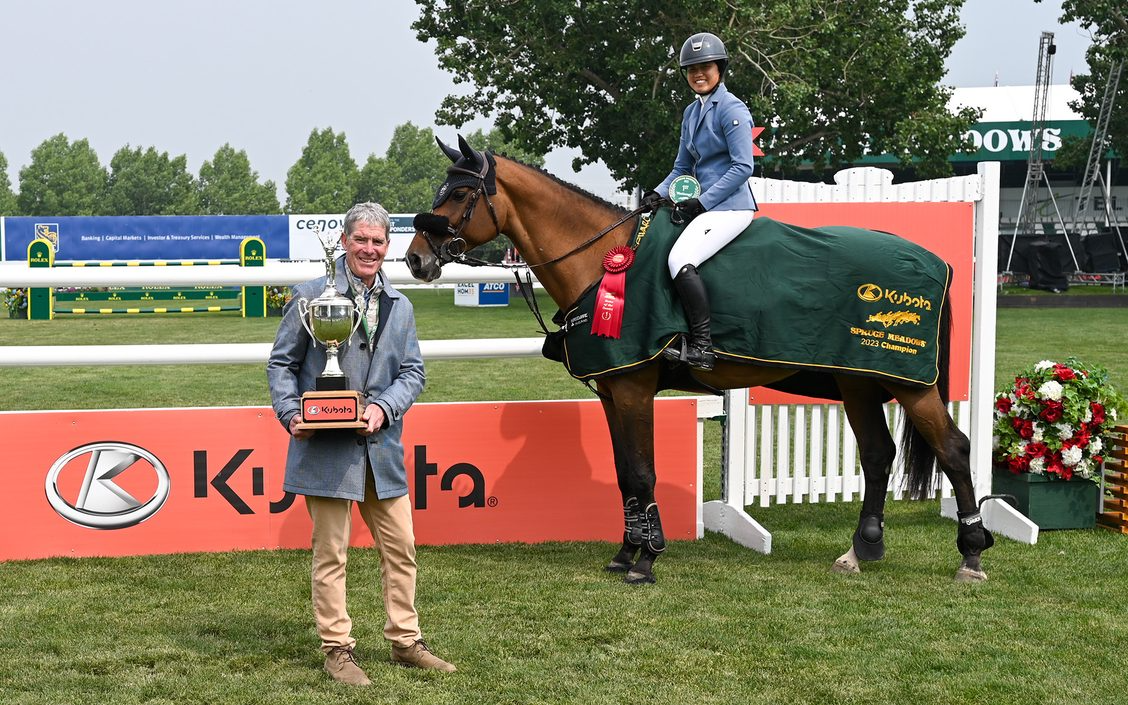 Mimi Gochman (USA) © Spruce Meadows Media/Mike Sturk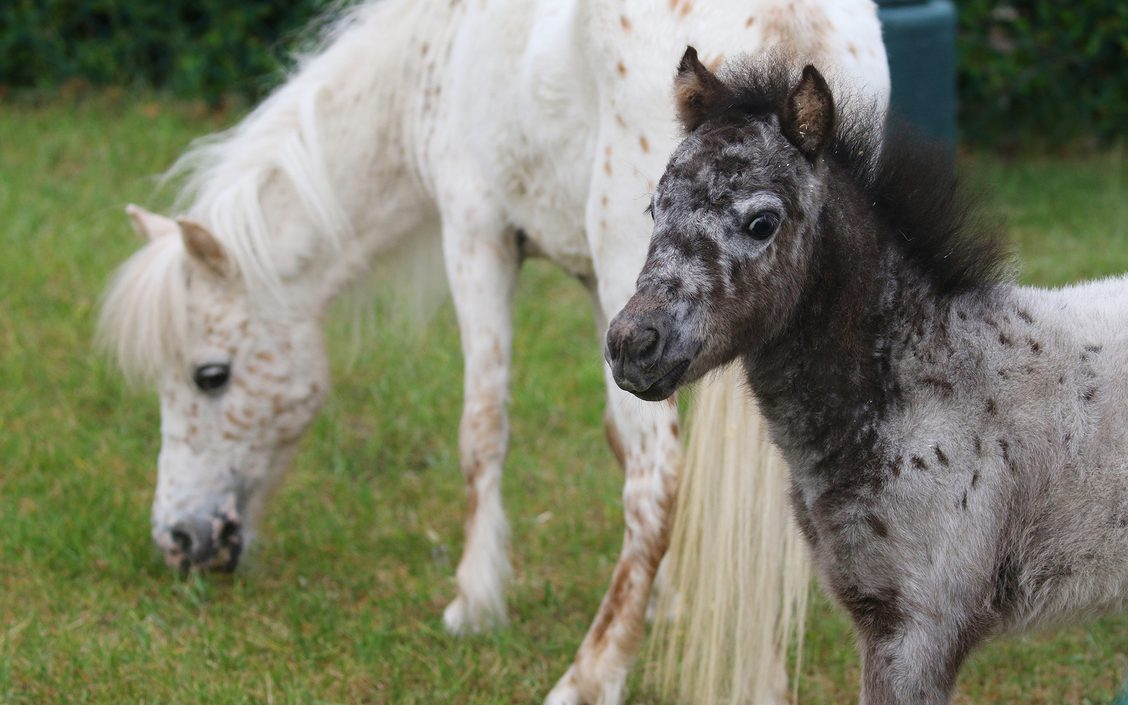 Foal #3 (and his mom) for Name the Foal, presented by TELUS, can be found visited on the berm outside the Equi-Plex throughout the day on during the Spruce Meadows 'National' - isn't he cute!
© Spruce Meadows Media/Dave Chidley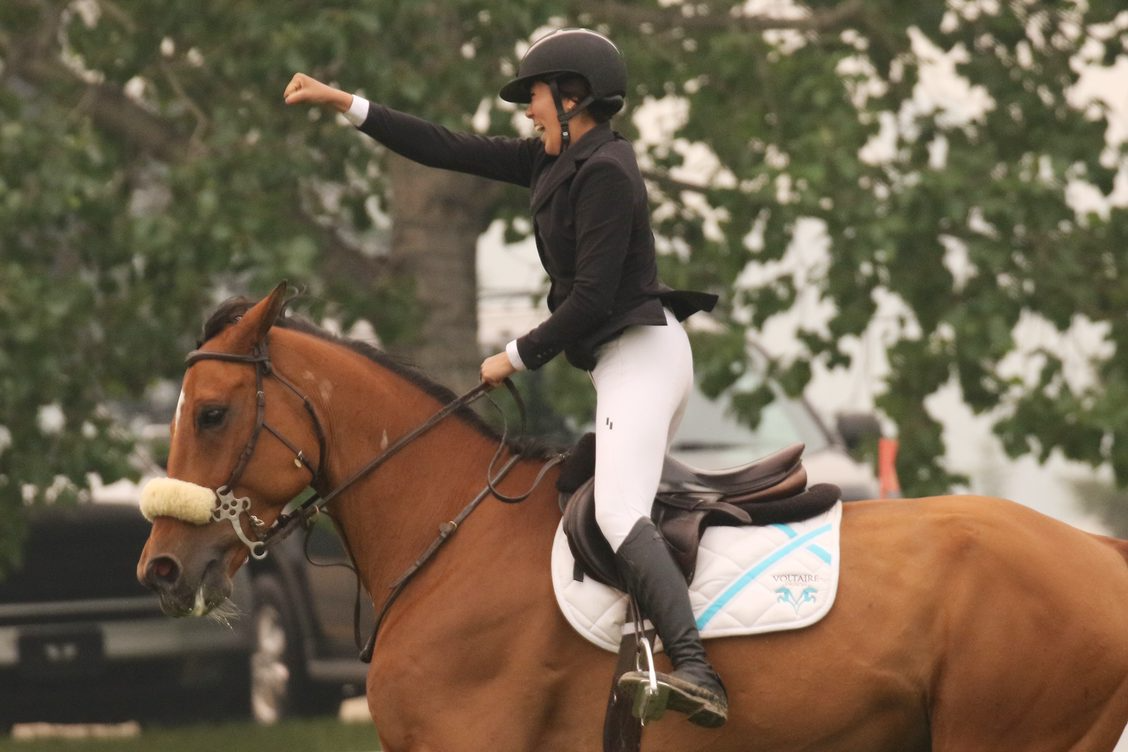 Emma Woo (CAN) celebrates her victory
© Spruce Meadows Media/Dave Chidley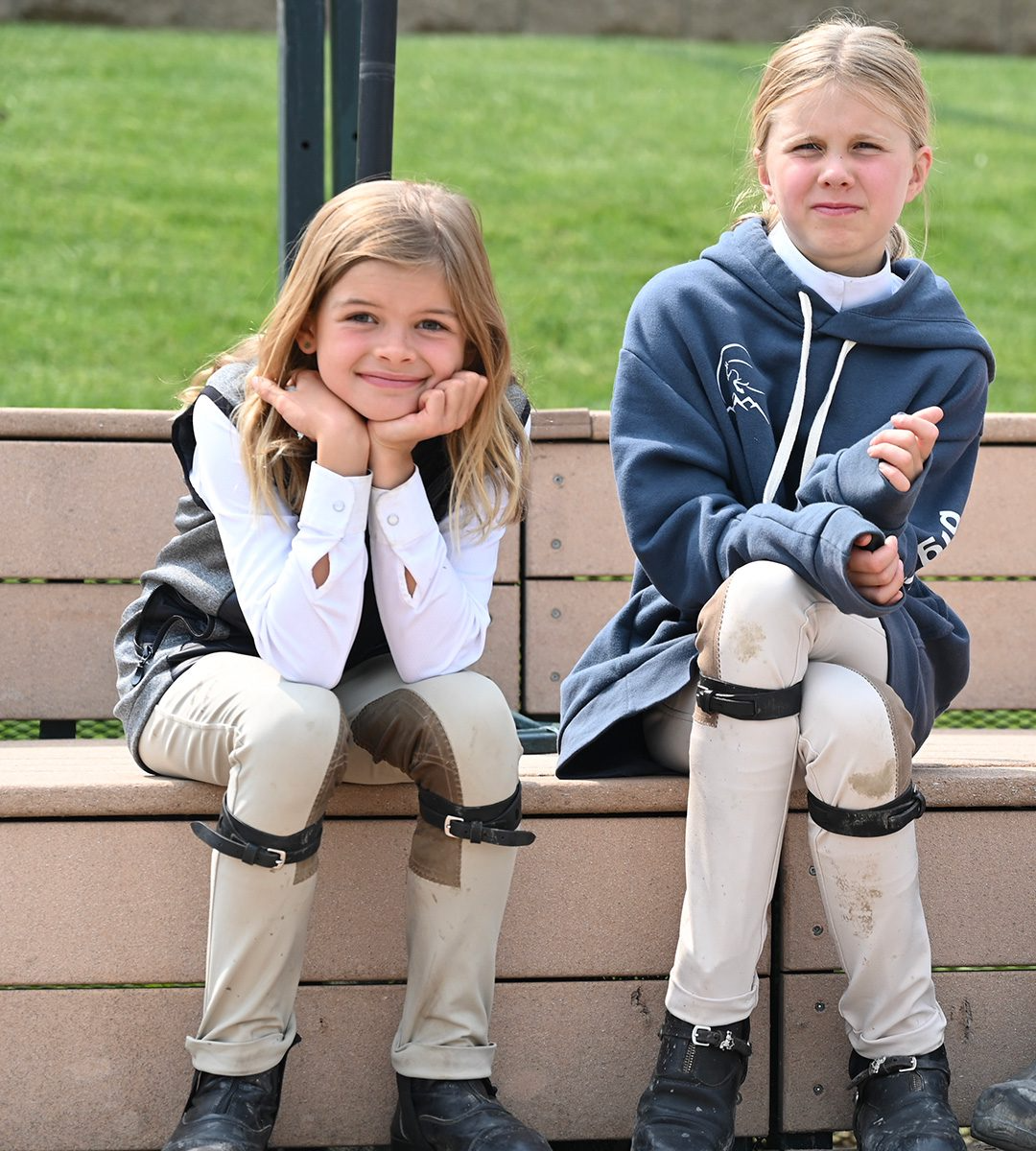 Young fans watch the International Ring this afternoon
© Spruce Meadows Media/Mike Sturk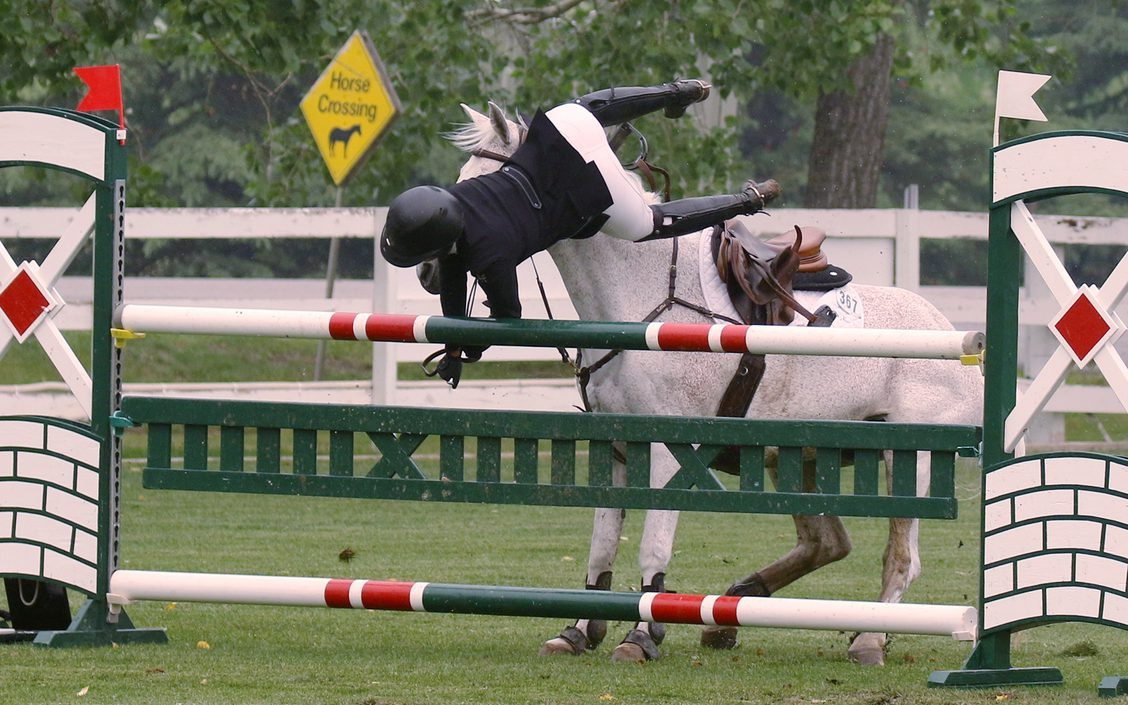 Unscheduled dismounts sometimes happen. Both horse and rider are okay.
© Spruce Meadows Media/Dave Chidley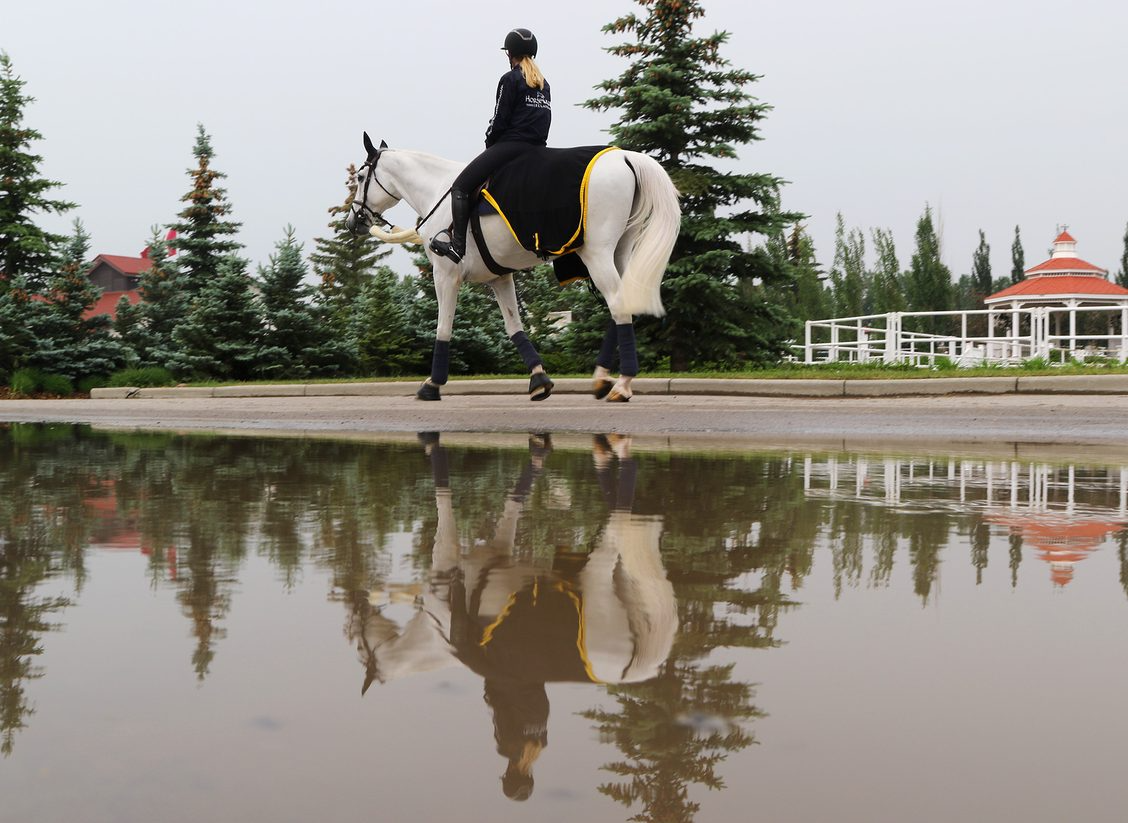 Reflective walk this morning
© Spruce Meadows Media/Dave Chidley