Riders & Horses of the 'Continental', presented by Rolex
June 07, 2023
Horses & Riders start their preparations for this week's competitions © Spruce Meadows Media/Ashley Jimenez
Horses and Riders of the 2023 'Continental' CSI5*/2*, presented by Rolex

June 7, 2023 (Spruce Meadows) - The grass is green and the sun is shining as Spruce Meadows prepares to kick off it's 2023 FEI Tournament Season.

Over 250 horses passed the FEI veterinary inspection today ahead of competitions which take place starting tomorrow on the North American, All Alberta and Chinook Rings. Fifteen different nations will be represented this week, with more than 110 riders hoping to make it to the winner's circle.

This week the 5* athletes will be competing solely on the North American Ring over tracks designed by FEI Course Designer Marina Azevedo (BRA) - her first time designing at Spruce Meadows.

"It was always a dream to come to Spruce Meadows. It's like when you get invited to go to Aachen, it's some place magical. My biggest challenge this week will be learning to work with the material (Spruce Meadows jump collection), but I will give the horses a chance to learn (and get better)." - FEI Course Designer Marina Azevedo (BRA) on her first trip to Spruce Meadows and course designing this week.

Some familiar faces on the orders of go this week include Mario Deslauriers (CAN), Nayel Nassar (EGY), Matthew Sampson (GBR), Darrah Kenny (IRL) and Juan Jose Zendejas (MEX). Current #6 and #11 ranked riders in the world Conor Swail (IRL) and Kent Farrington (USA) respectively, have also brought a strong string of horses to compete this year.

Throughout the week riders in the FEI CSI2* tour and FEI CSI5* tour will be looking to qualify for the Canadian Utilities CSI2* Grand Prix and the 'Continental' Grand Prix, presented by Rolex respectively, both taking place on Sunday, June 11.

Fans are welcome to come out and take in all the action this week - check the schedule daily for competition times.
---
What's New at Spruce Meadows?
It has been anything but quiet at Spruce Meadows since the end of the 2022 'Masters' Tournament. In anticipation of Spruce Meadows 50th Anniversary in 2025, a number of large projects began to improve the experience for all our guests.
For the athletes - the All Canada Ring has undergone a facelift and is now level. New sod is about to be laid with the plan to have the new surface competed on at the 2023 'Masters' Tournament in September.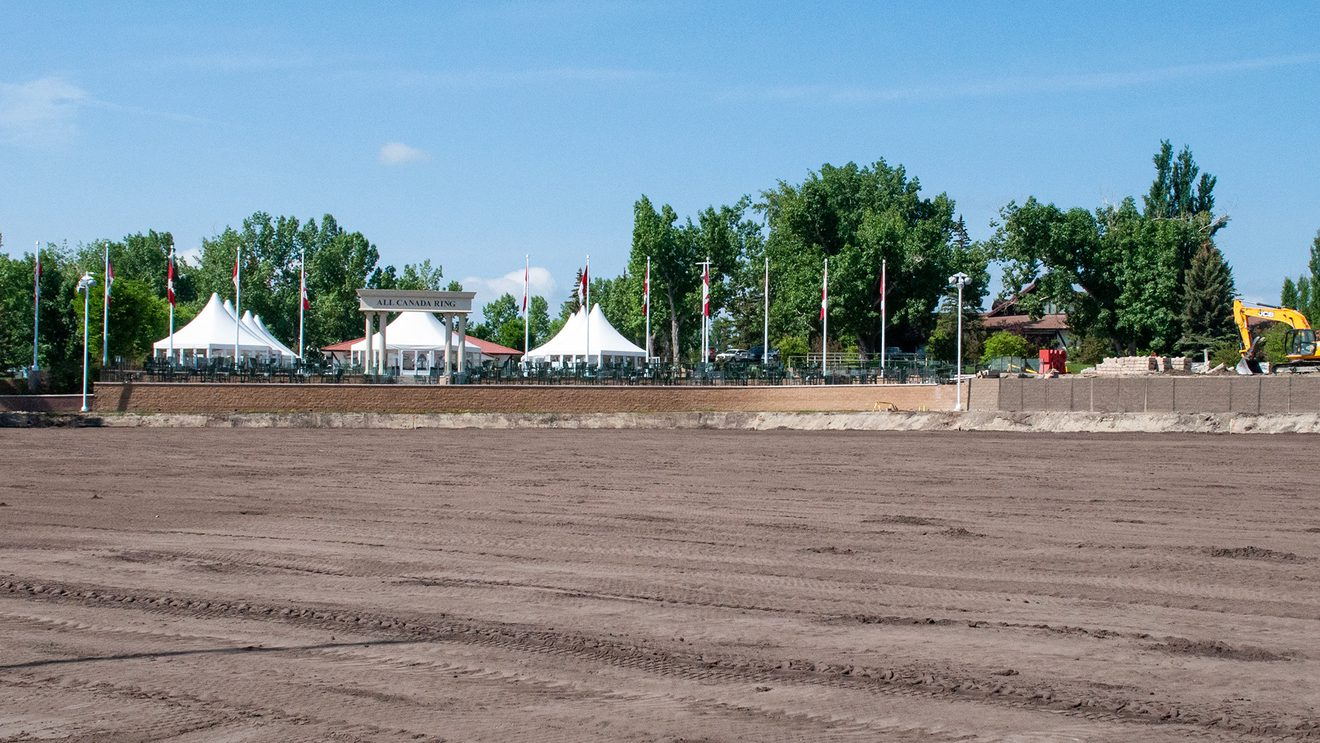 All Canada Ring has been leveled and ready for sod © Spruce Meadows Media/Ashley Jimenez

The International Ring Warm Up Ring has been completely re-vamped. A new retaining wall and all-weather footing has been installed in both the outdoor and coverall warm up spaces.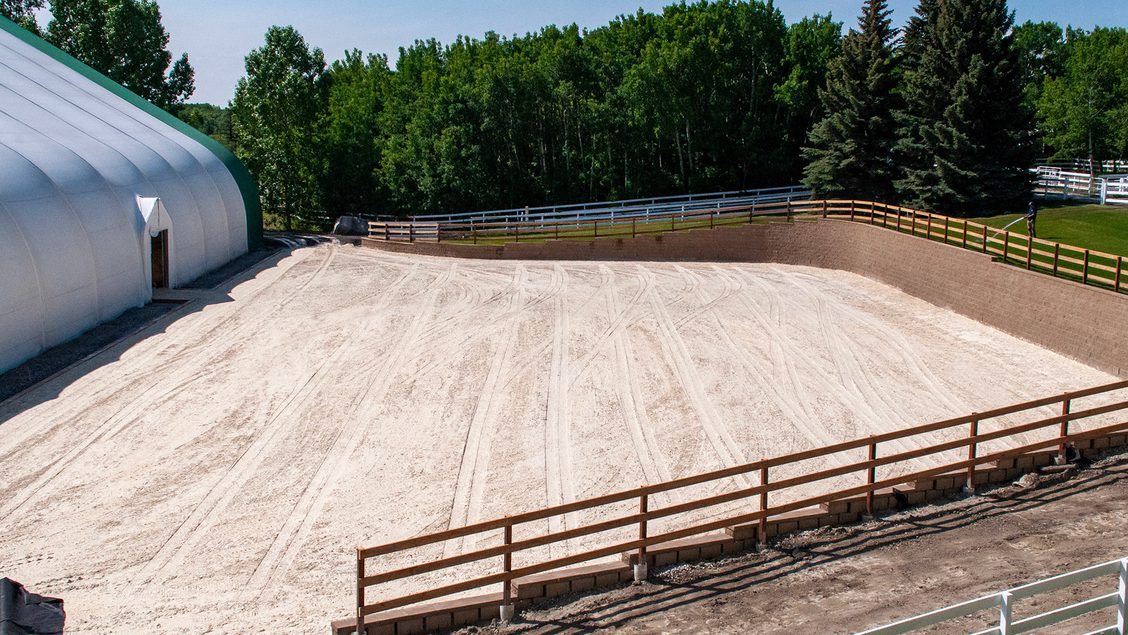 Beautiful new footing in the International Ring Warm Up © Spruce Meadows Media/Ashley Jimenez
The FEI Stable Lounge has been constructed in the stabling area for riders, owners and grooms. It's a convenient space to grab a coffee and snack or get off your feet.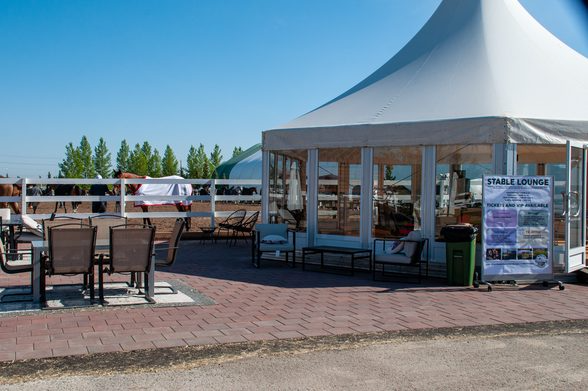 The Stable Lounge in the FEI Stabling Area for those who take care of our equine athletes © Spruce Meadows Media/Ashley Jimenez
For the spectators - all of the bench style seating has been removed from the International Ring and replaced with seats with backs. In the West Grandstand, mesh-backed seats and table seating options have been installed and ready for use. In the East Grandstand, bucket style seats have been installed making competition viewing more comfortable.
New LED ring boards have been added to the East side of the International Ring to provide a fresh and updated look branding on the ring.
East Grandstand seating and digital signage boards © Spruce Meadows Media/Ashley Jimenez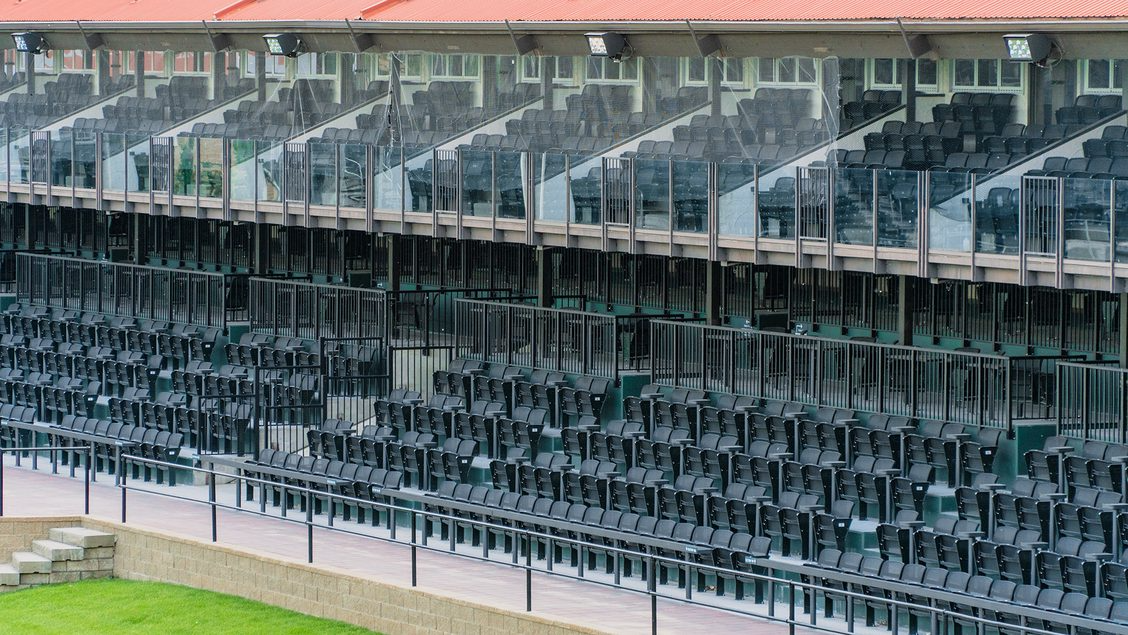 West Grandstand with new seating including table options © Spruce Meadows Media/Justin Hayward
The tunnel between the Southwest and East side of the International Ring under the Clock Tower has been expanded and renovated to increase accessibility between the two sides of the stadium.
Renovated tunnel connects the east and west sides of the stadium © Spruce Meadows Media/Ashley Jimenez
For the exhibitors and special features - a new all-weather footing demonstration ring has been constructed in the Upper Plaza between West Meadows and the Horizon's Pavilion. Demonstrations and performances will be located in this easy-to-access space and draw the crowds into the center of the property.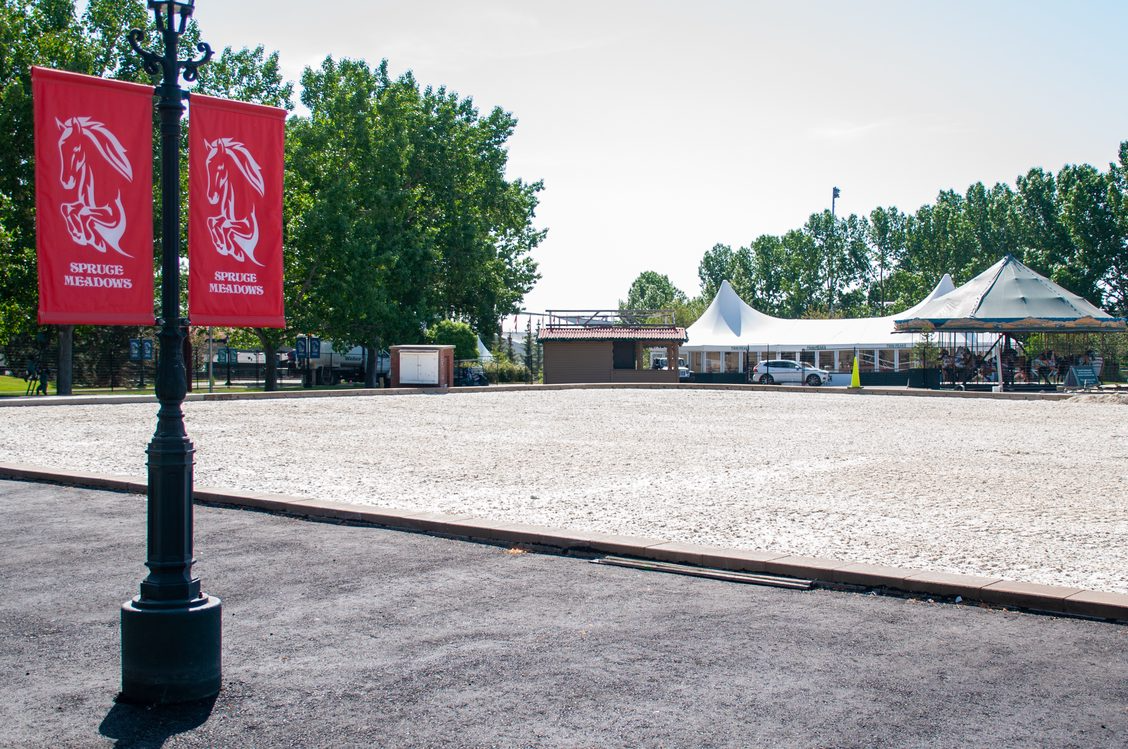 New Demonstration Ring in the Upper Plaza with feature the Spruce Meadows Prairie Dogs, presented by Re/Max, along with a number of other demonstrations later this year. © Spruce Meadows Media/Ashley Jimenez
---
Up Next at Spruce Meadows
Join us for the 'National' CSI5*/2*, presented by Rolex! Top athletes from around the world gather at Spruce Meadows to display incredible feats of horsemanship and athleticism. With a range of ticket options available, including covered seating and VIP experiences, you won't miss a moment of the action. Whether you're a lifelong equestrian fan or just discovering the thrill of the sport, the 'National' presented by Rolex is a can't-miss event.
On June 17 and 18, experience more than world-class show jumping. From the exciting Prairie Dog performances to the talented Lord Strathcona's Royal Canadians, there's never a dull moment at Spruce Meadows. Kids can enjoy the Kid's Zone and petting zoo, while adults can peruse shopping and demos. The Salute to First Responders, presented by Cenovus will also feature a number of first responder displays throughout the grounds.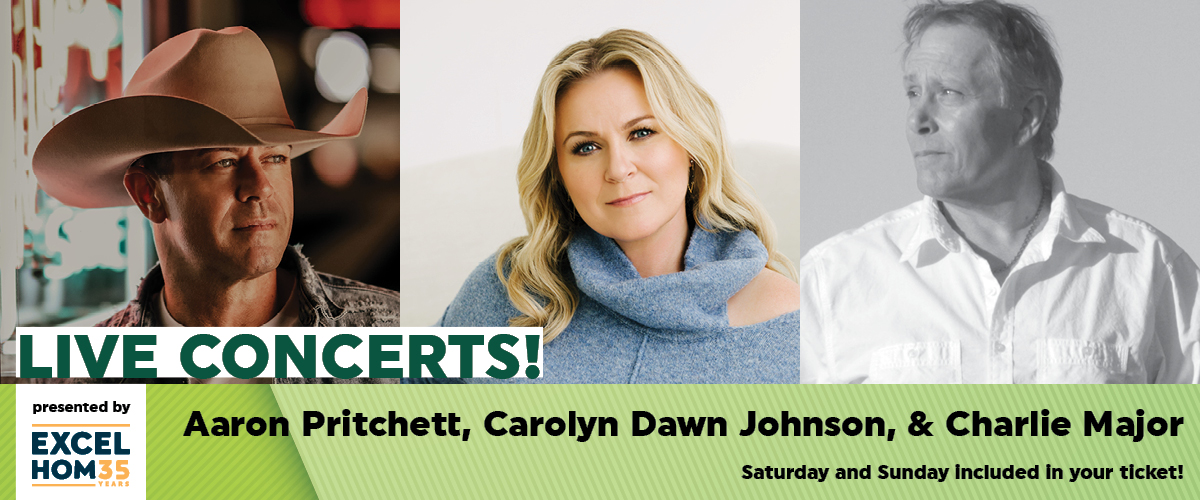 To top it all off, there's a fantastic concert presented by Excel Homes featuring Aaron Pritchett, Carolyn Dawn Johnson and Charlie Major on Saturday evening and Sunday afternoon, making this the perfect way to spend Father's Day weekend.
Tickets start at just $5!
---
More Photos from Today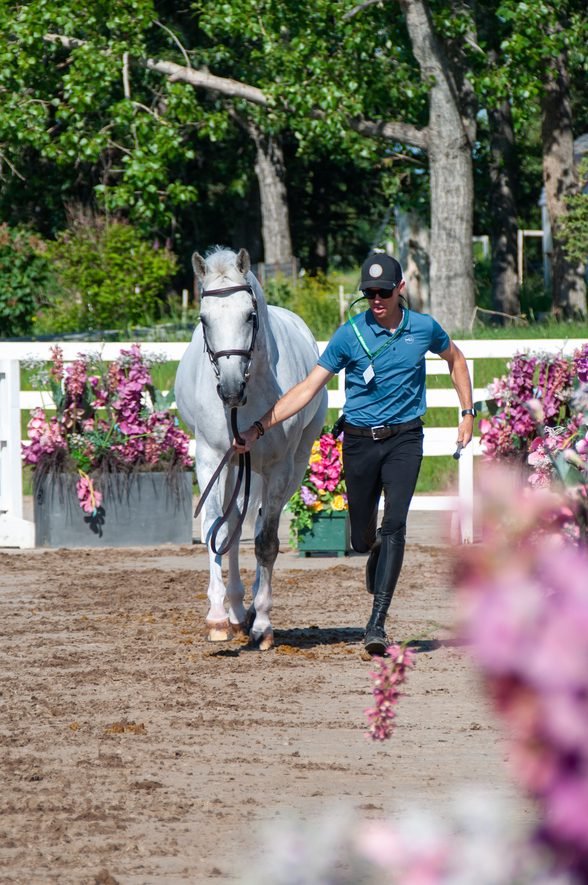 Alex Grayton & Ice Man du Houssoit © Spruce Meadows/Ashley Jimenez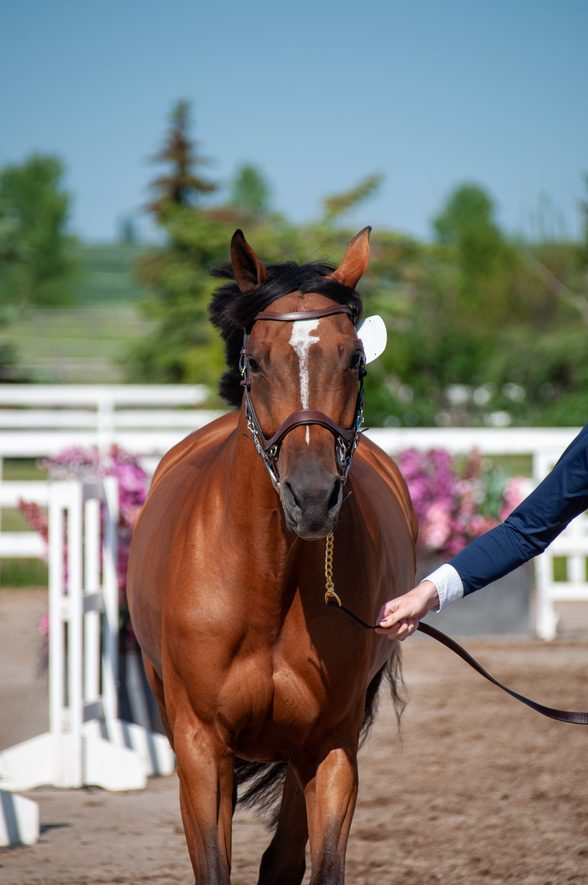 Fight 4 U © Spruce Meadows/Ashley Jimenez
Danny Ingratta of Millar Brook Farms is only here for one thing… © Spruce Meadows/Ashley Jimenez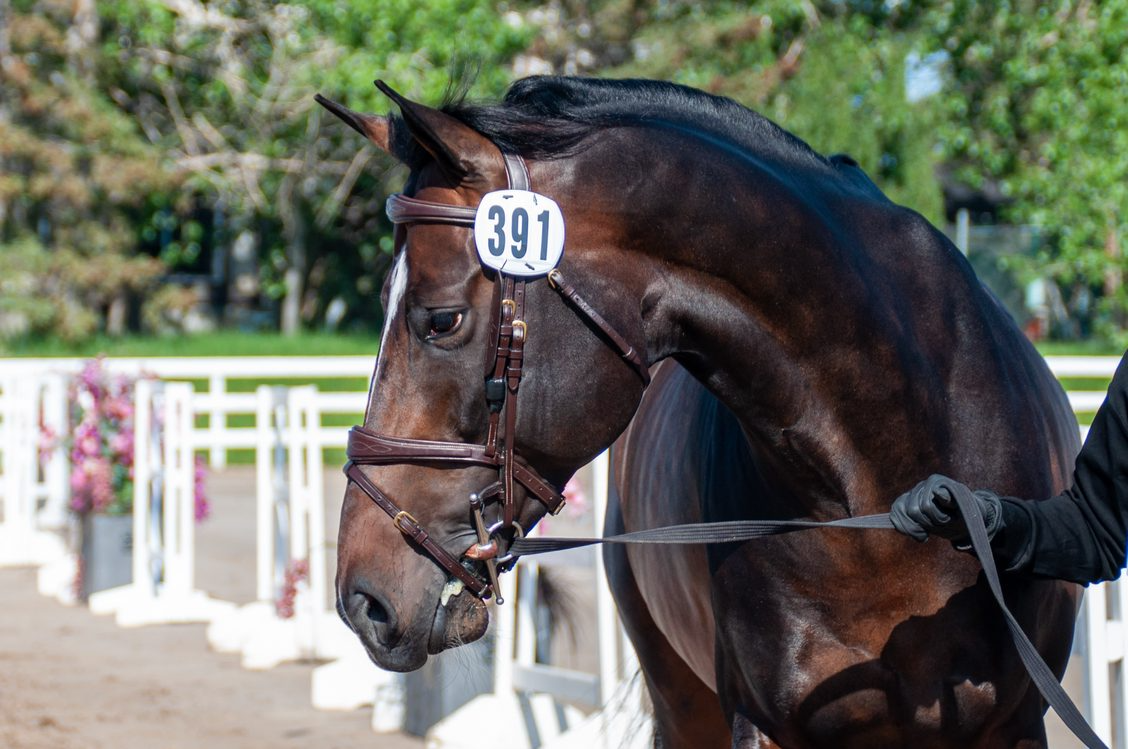 Mario Deslauriers' Genial de B'Neville poses for the camera © Spruce Meadows/Ashley Jimenez