Saturday of the Spruce Meadows 'Continental' CSI5*/2*, presented by Rolex
September 03, 2022
Nayel Nassar (EGY) & Igor Van De Wittenmoere win the Friends of the Meadows 1.50m
© Spruce Meadows Media/Mike Sturk
Second win for Egypt's Nayel Nassar

Spruce Meadows (September 3, 2022) - The North American Ring featured two FEI competitions on Saturday of the Spruce Meadows 'Continental' CSI5*/2*, presented by Rolex. Familiar faces from the 2022 Spruce Meadows Summer Series were ready to take on the the track laid out by FEI Course Designer Anthony d'Ambrosio (USA) in the $137,000 Friends of the Meadows 1.50m jump off competition.

Four athletes representing four countries posted clear rides in round one, advancing to the jump off. Today's victory belonged to Nayel Nassar (EGY) and his veteran championship mount Igor Van De Wittemoere. They were untouchable, posting a clear jump off ride with a time of 37.54s.

Riders, fans, and spectators alike can look forward to two great competitions on the North American Ring tomorrow. The Friends of the Meadows CSI2* Grand Prix 1.45m and the FEI 5* Friends of the Meadows Grand Prix, presented by Rolex 1.60m will close out the final day of the 'Continental', presented by Rolex
---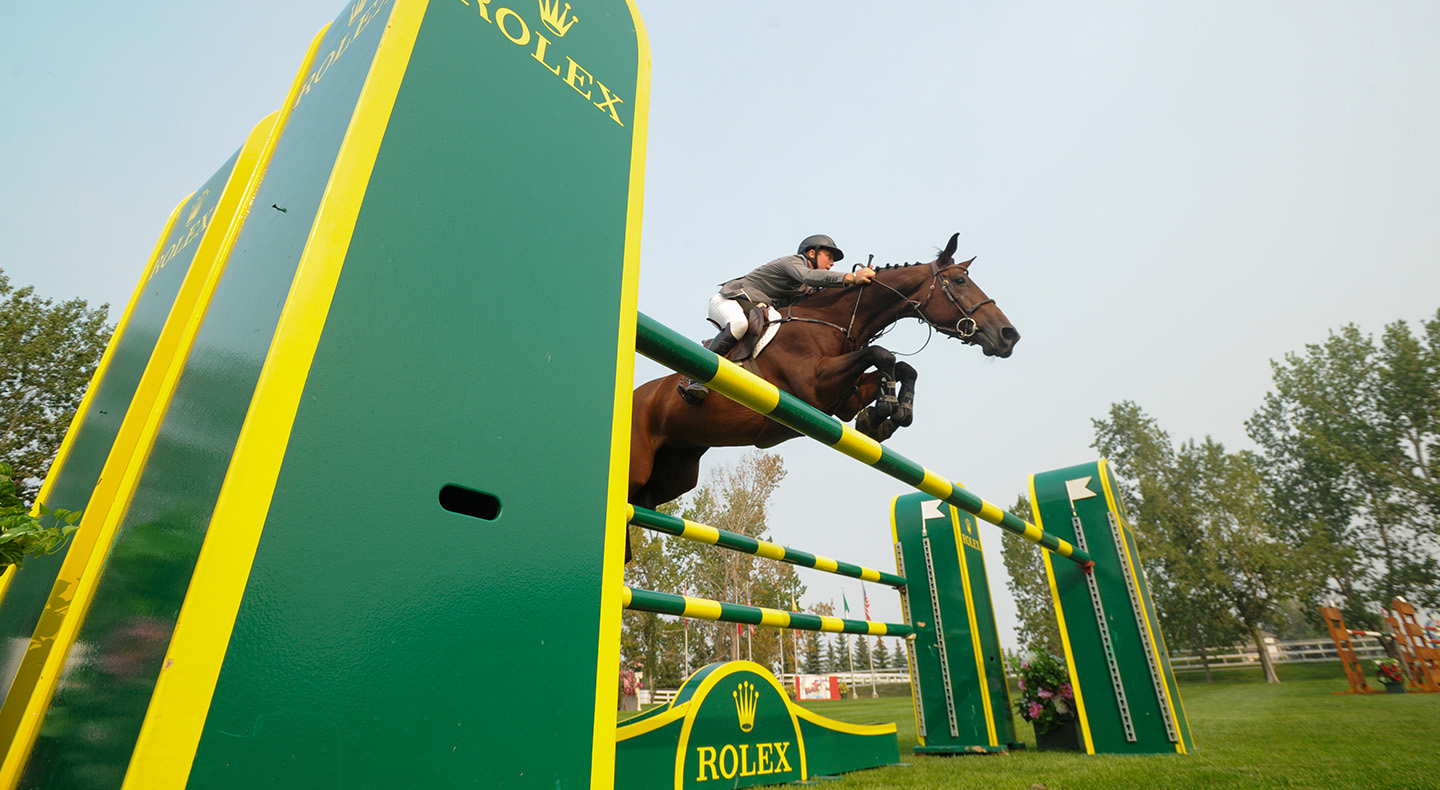 #711 Friends of the Meadows Jumper 1.40m - Matthew Sampson (GBR) & Evora BJX© Spruce Meadows Media/Mike Sturk
Matthew Sampson (GBR) & Evora BJX Win the Friends of the Meadows 1.40m
Throughout the week riders in the 1.40m division hoped to qualify for the $20,000 Friends of the Meadows 1.40m competition. Five horse/rider combinations posted clear rounds in the first round of competition, qualifying for the jump off. It came down to tenths of a second, but no one could catch Matthew Sampson (GBR) and Evora BJX who took the win in a time of 41.17s.