Canada Day at Spruce Meadows!
July 01, 2023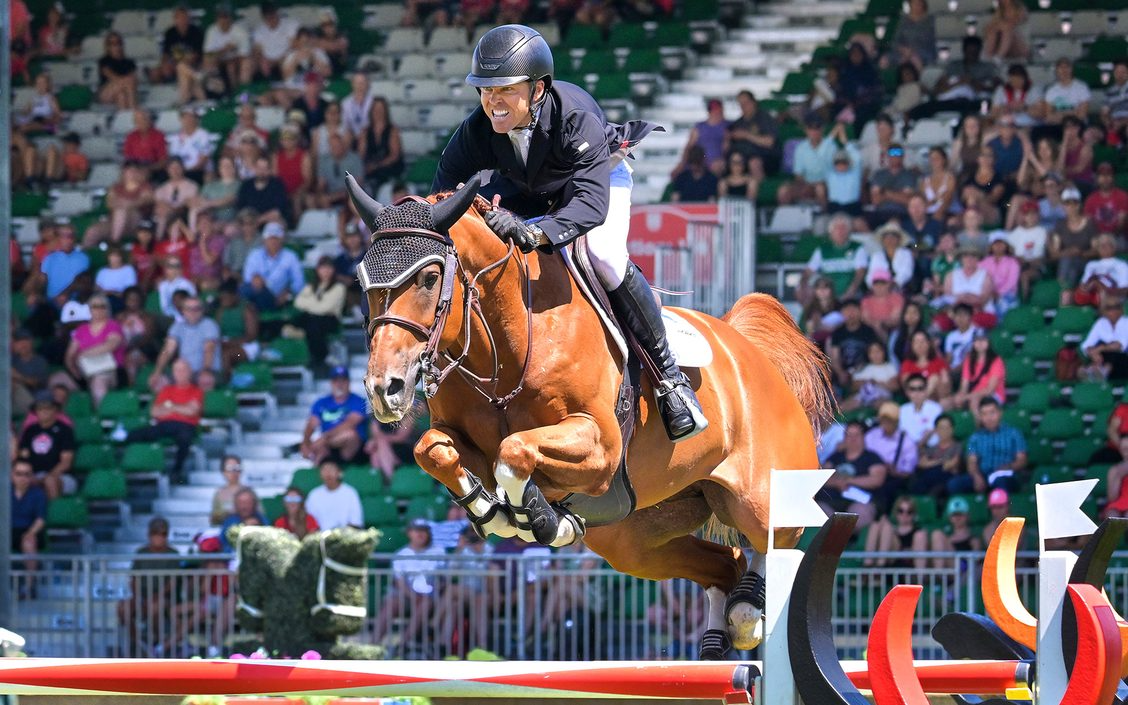 Kent Farrington (USA) & Landon © Spruce Meadows Media/Mike Sturk
Canada Day Win for Kent Farrington (USA)
July 1, 2023 (Spruce Meadows) - The Spruce Meadows grounds were buzzing with activity as the crowds arrived to celebrate Canada Day and watch the 'Pan American' Cup, presented by Rolex. Riders qualified earlier in the week to jump in the $435,000 feature competition and FEI Course Designer Gregory Bodo (FRA) was going to make them work for it.
Bodo constructed the first round track offering 13 obstacles (16 jumping efforts) that included a triple combinations, double combination and the open water. The track was 550m in length and had to be completed in under 83 seconds.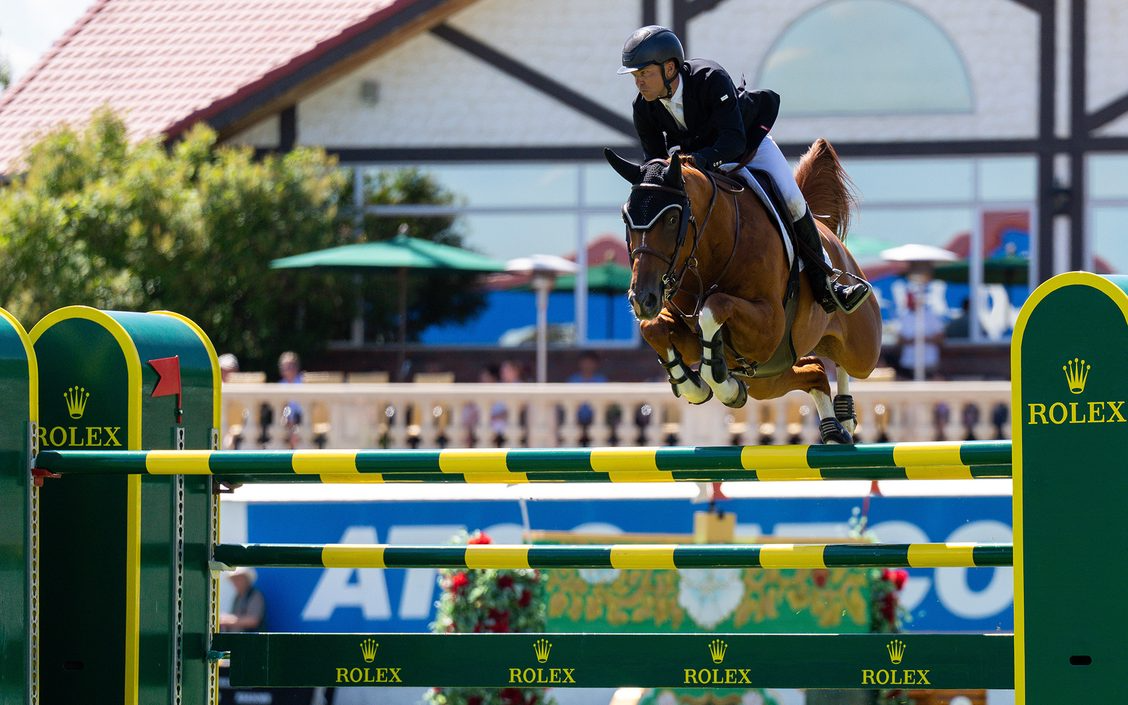 Kent Farrington (USA) & Landon © Spruce Meadows Media/Bart Onyszko
Six combinations passed all the tests of round one - a course that was built to Olympic capability specs. First to tackle the jump off was Kyle Timm (CAN) who had to play the waiting game after going second in round one. Aboard Candar Mail, Timm posted a quick clear round in the jump off with a time of 45.61s. The pressure was on with the remaining jump off riders needing a clear to even be considered for the winner's circle.
Former world #1 Kent Farrington (USA) was the only one able to catch Timm. Riding the quick gelding, Landon, the pair sailed over the finish line with a time of 42.36s to take the victory. Paul O'Shea (IRL) rounded out the top three with four faults in the jump off and a time of 41.07s.
"We had a super crowd with it being Canada Day, so that that brought a little extra energy to the to the day of competition. Great weather. I think this is a really special ring (Meadows on the Green) here. Different feel than the International Ring, but still feels like important venue. A great experience for the horses and it was an awesome competition today." - Kent Farrington (USA) on his experience today in the Meadows on the Green.
---
Dylan Munro & Calippo 57 © Spruce Meadows Media/Tony Lewis
Canadian Dylan Munro & Calippo 57 Win the Duncan Ross Cup
Earlier today the Duncan Ross Cup (1.35m) took place on the North American Ring. Over 35 horse/rider combinations took on the jump off competition with a track set by FEI Course Designer Anthony d'Ambrosio (USA).
Seven combinations passed all the round one tests and returned to tackle the jump off course. It was a Canadian win in the Duncan Ross Cup. Local rider Dylan Munro aboard Calippo 57 crossed the finish line in the jump off clear in a time of 43.21s
---
The Best of the Rest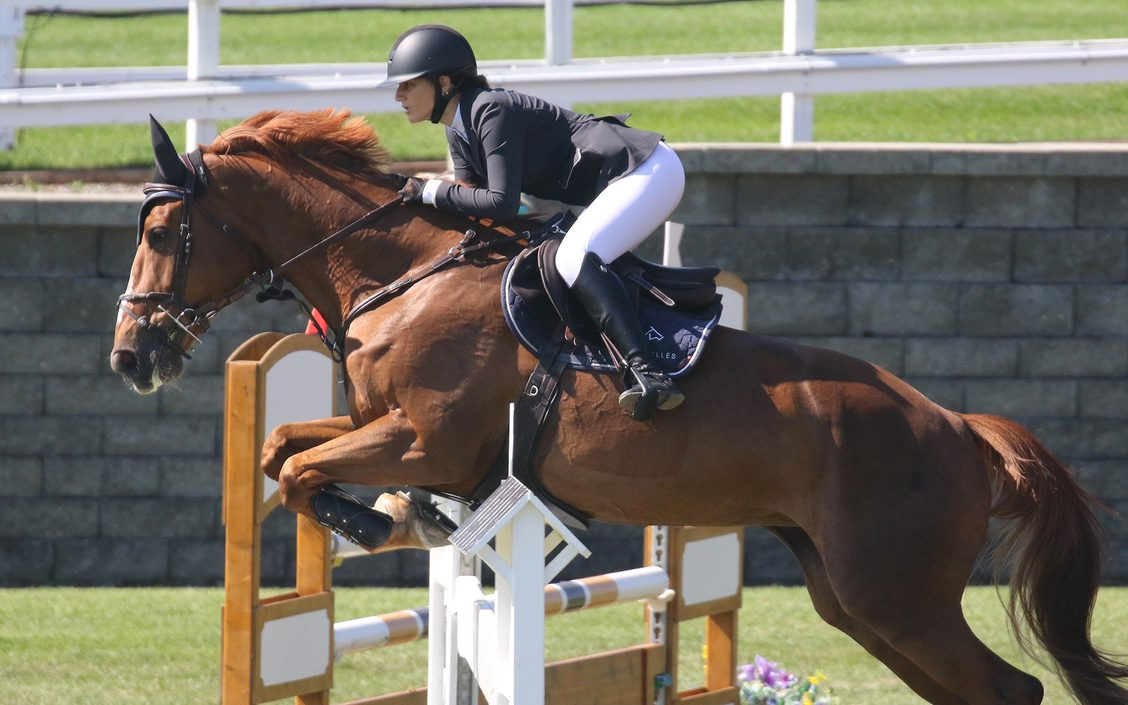 #511 The Entourage 1.30mStafania de Felice (USA) & Esteluna CL Z
© Spruce Meadows Media/Dave Chidley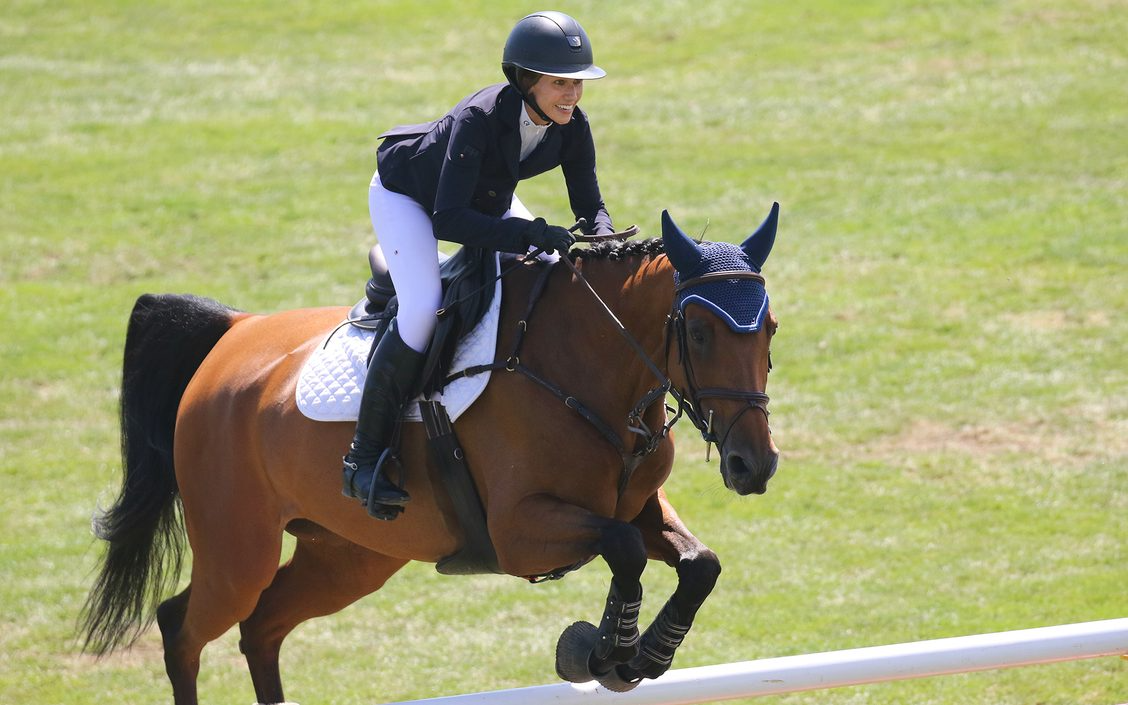 #507 Friends of the Meadows 1.20m
Rachel Cornacchia (CAN) & Eloise
© Spruce Meadows Media/Dave Chidley
---
Thousands of people came out to enjoy Canada Day at Spruce Meadows, presented by ATCO © Spruce Meadows Media/Dave Chidley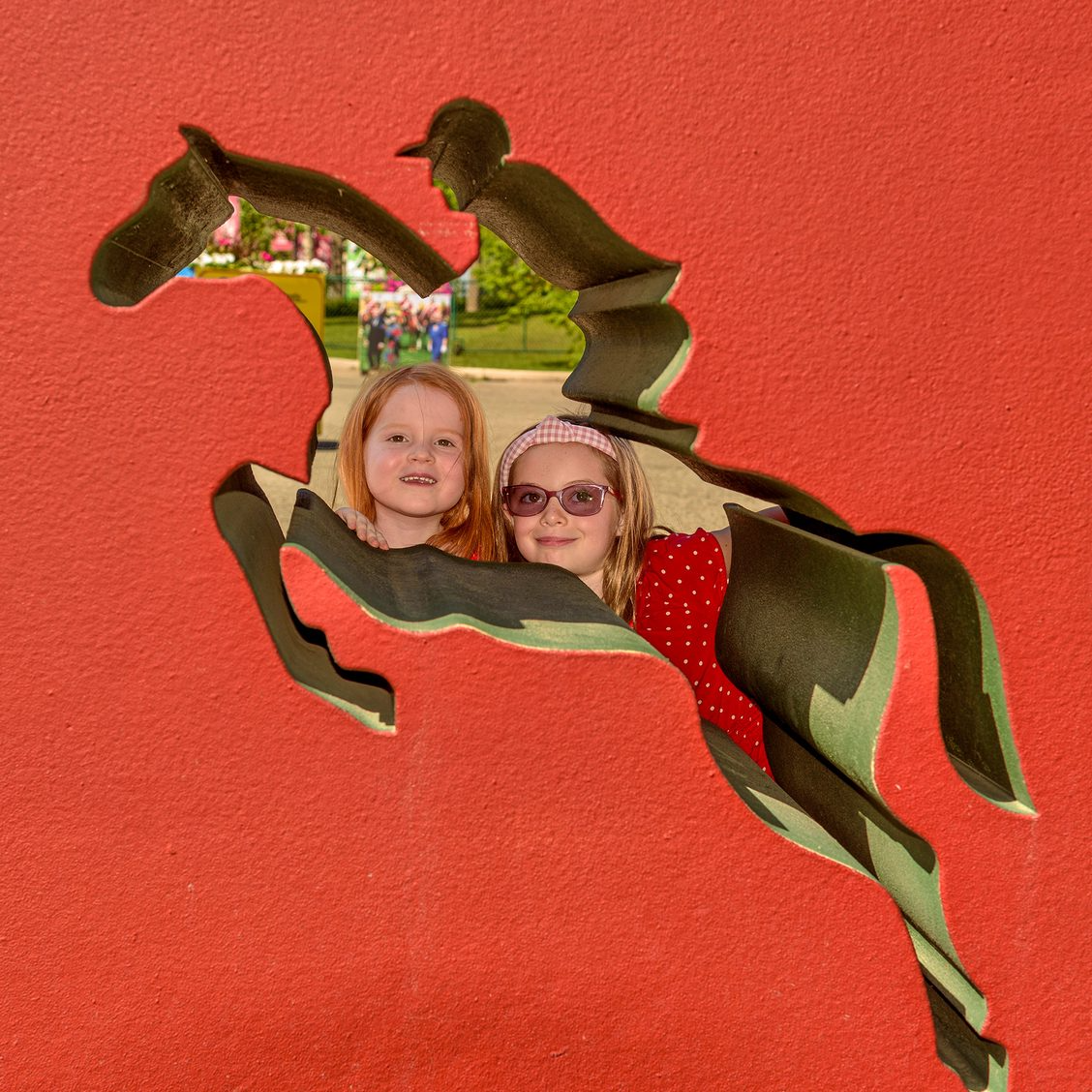 Peak A Boo! © Spruce Meadows Media/Mike Sturk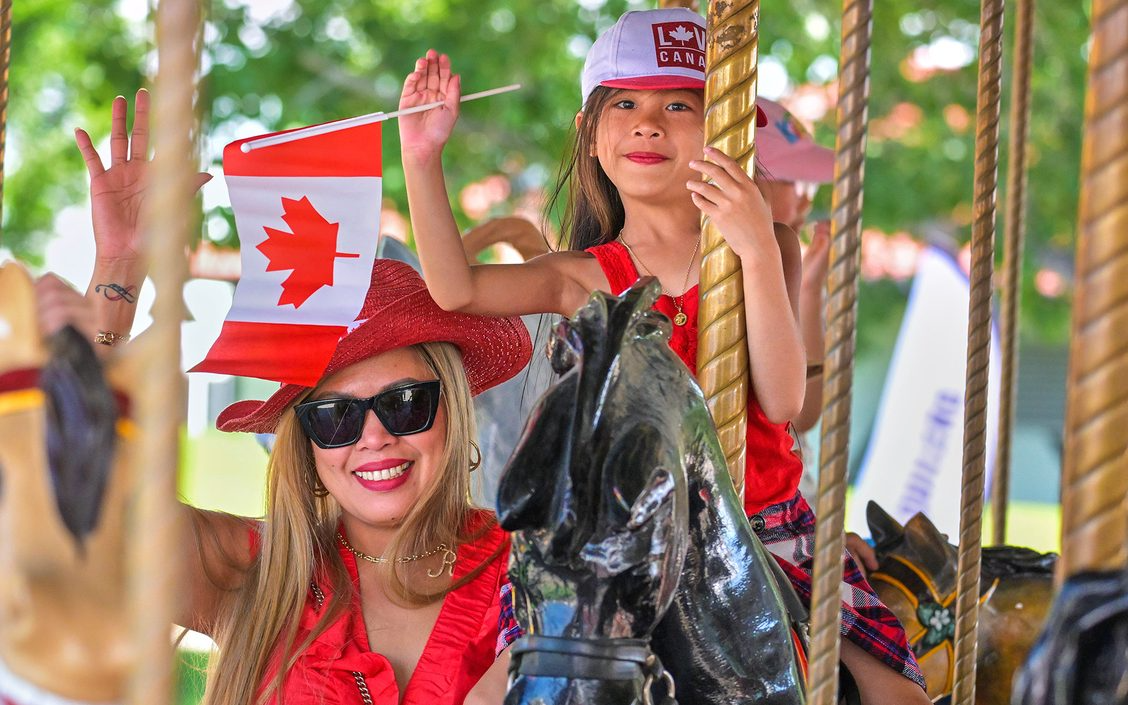 Big smiles today © Spruce Meadows Media/Mike Sturk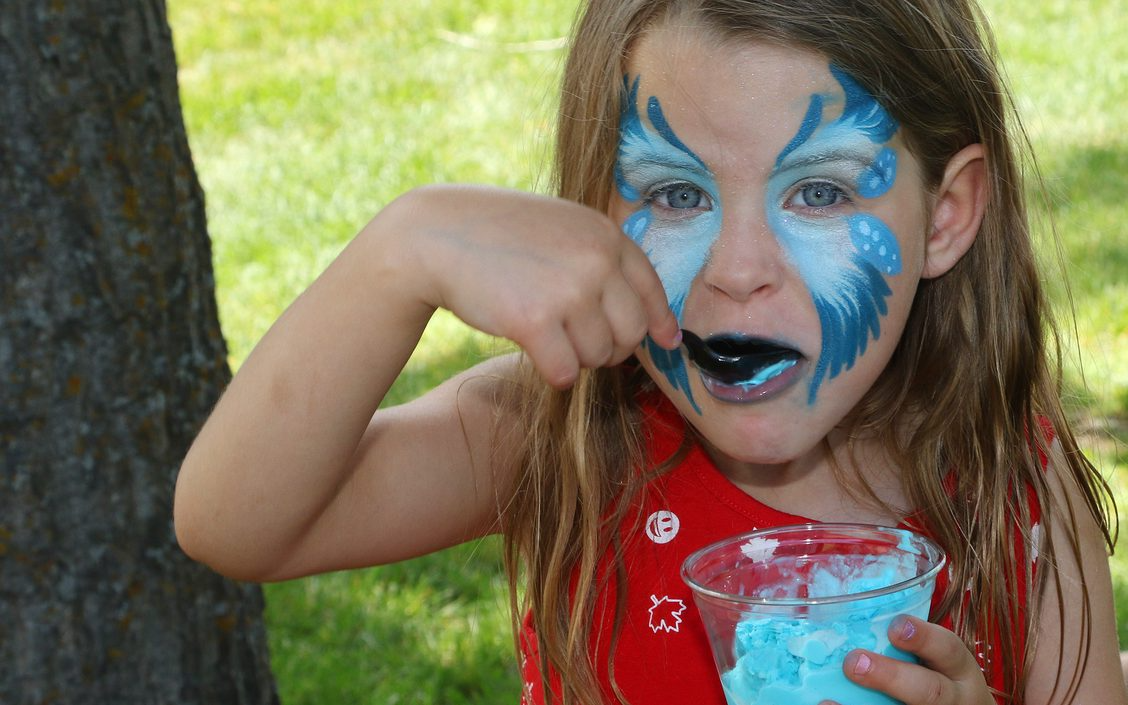 A great day at Spruce Meadows to enjoy some ice cream © Spruce Meadows Media/Dave Chidley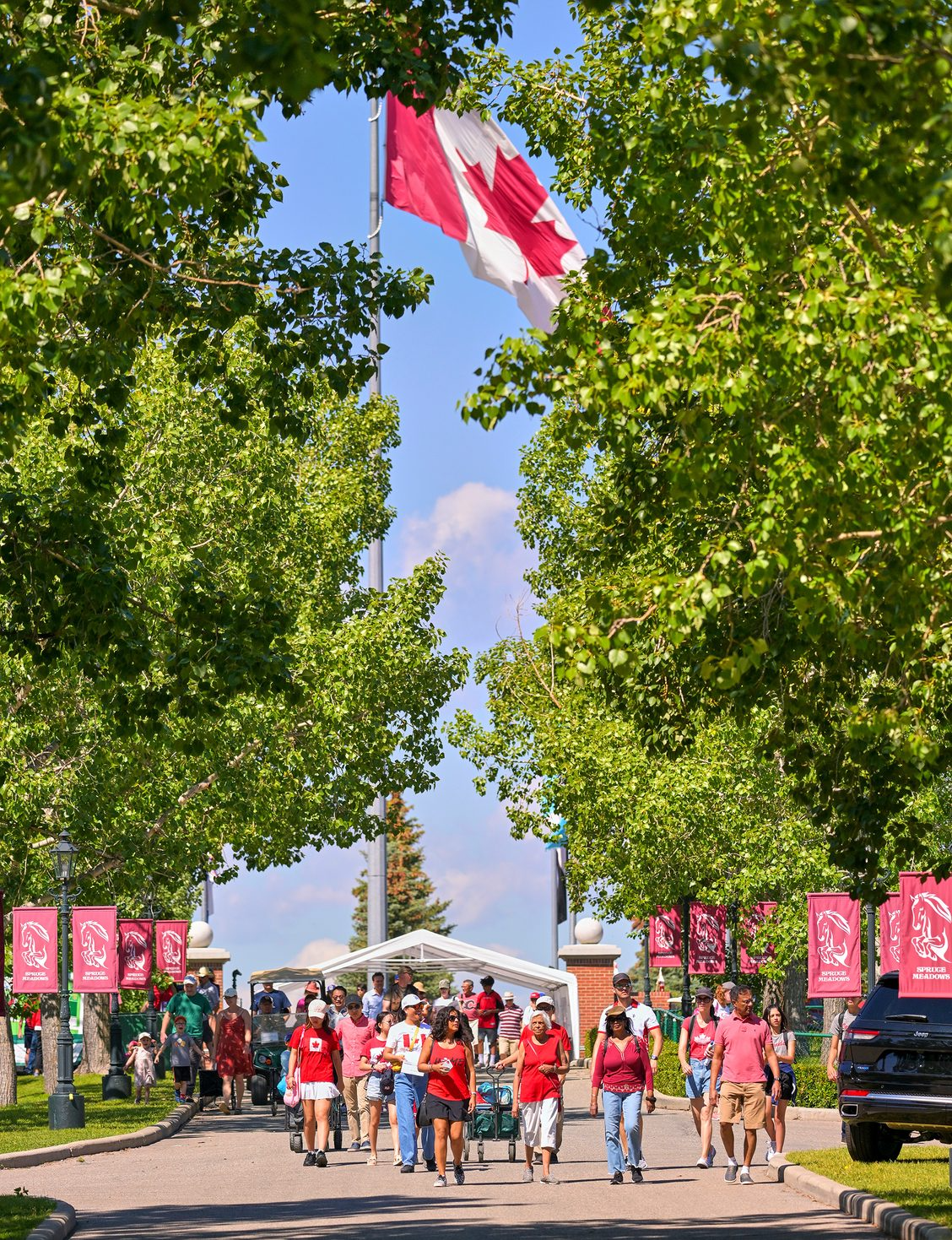 Thousands of fans joined us for Canada Day at Spruce Meadows © Spruce Meadows Media/Mike Sturk
---
More Photos from Today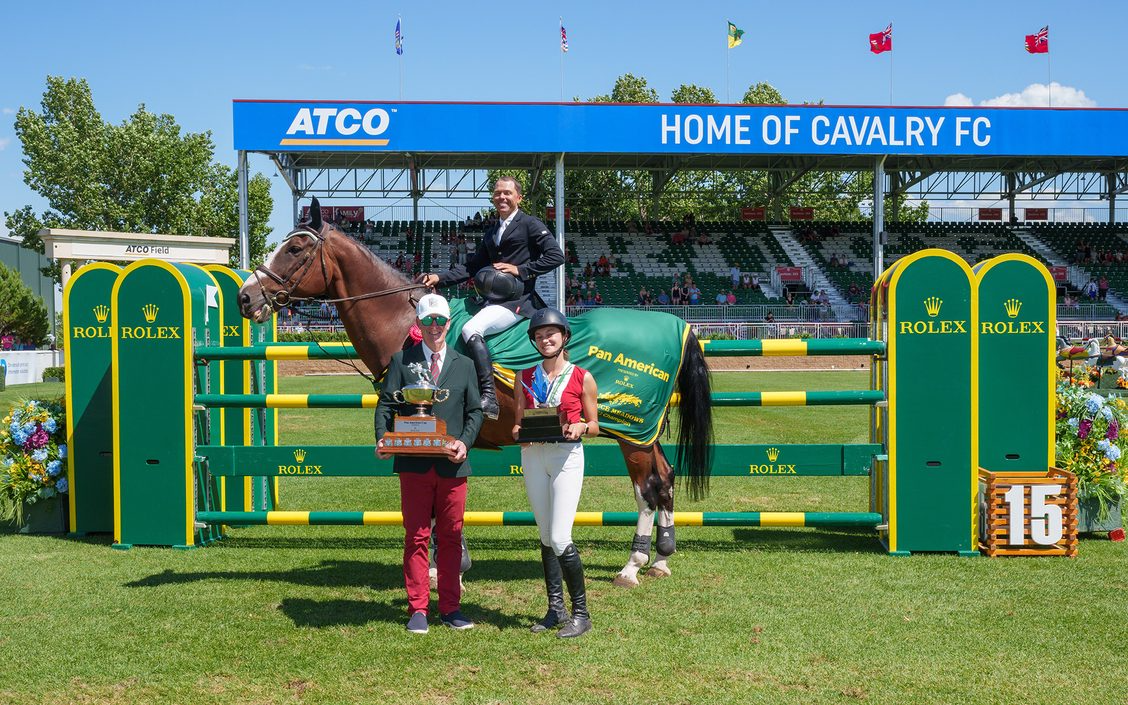 Kent Farrington (USA) is presented with the 'Pan American' Cup, presented by Rolex and Mikayla Brabant stepped in to accept the Groom Award, presented by El Tequileño (Kent's groom was caring for his horse) © Spruce Meadows Media/Bart Onyszko
Kent Farrington (USA) flies over the open water © Spruce Meadows Media/Mike Sturk
Fan enjoyed performances by the Spruce Meadows Prairie Dogs, presented by Re/Max © Spruce Meadows Media/Mike Sturk
A little miscommunication at the wall © Spruce Meadows Media/Dave Chidley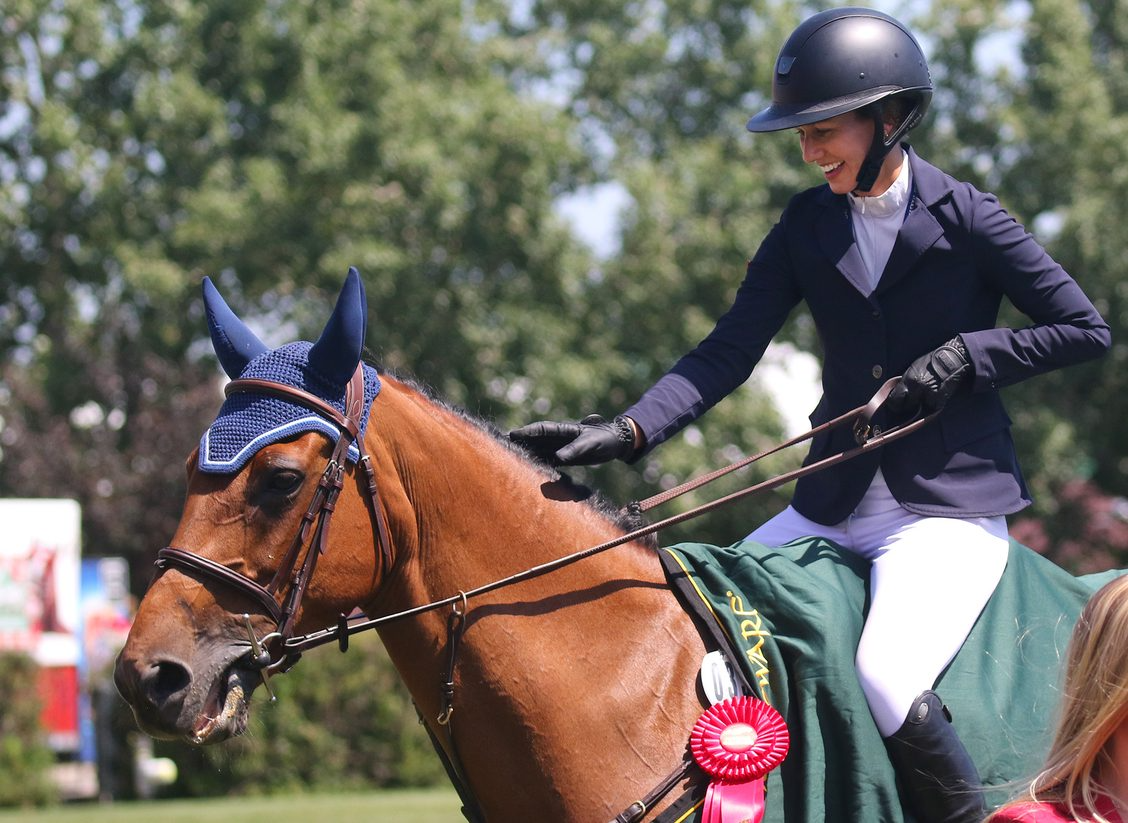 All smiles from the winner's circle © Spruce Meadows Media/Dave Chidley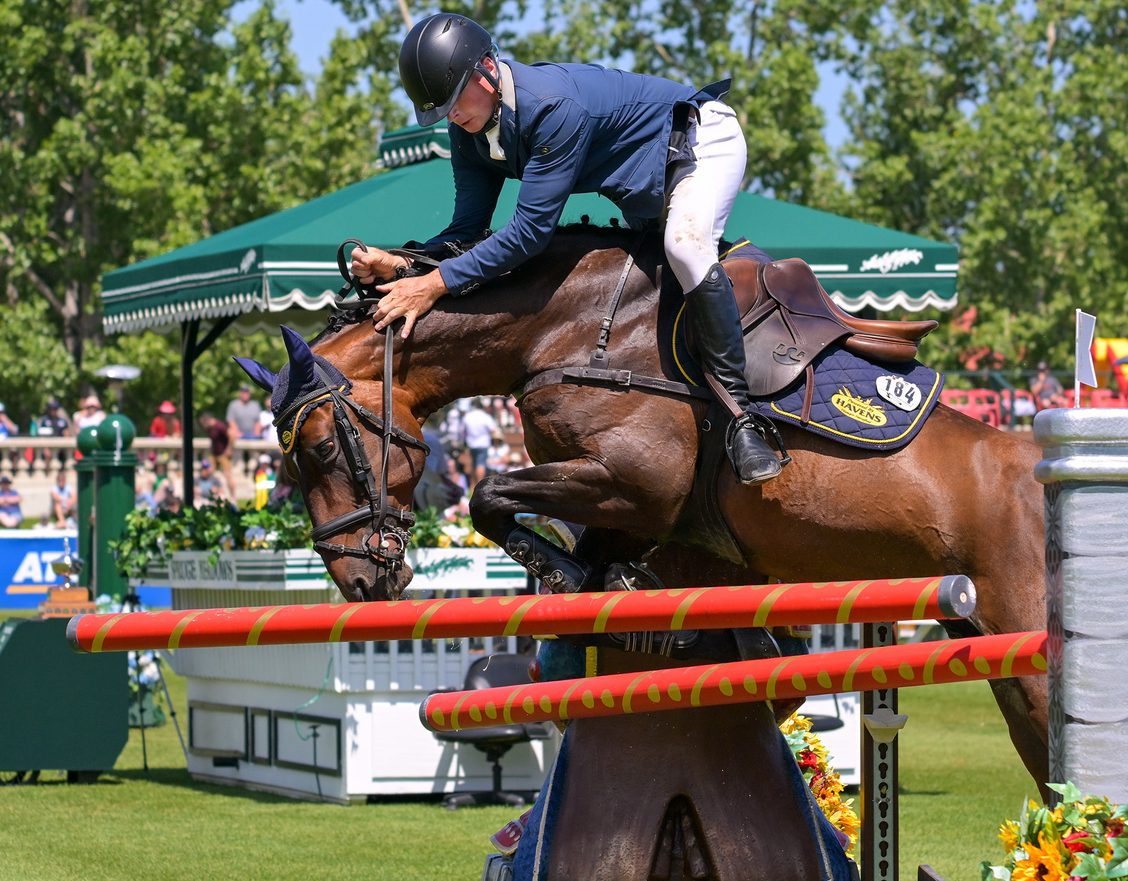 The final fence comes down © Spruce Meadows Media/Mike Sturk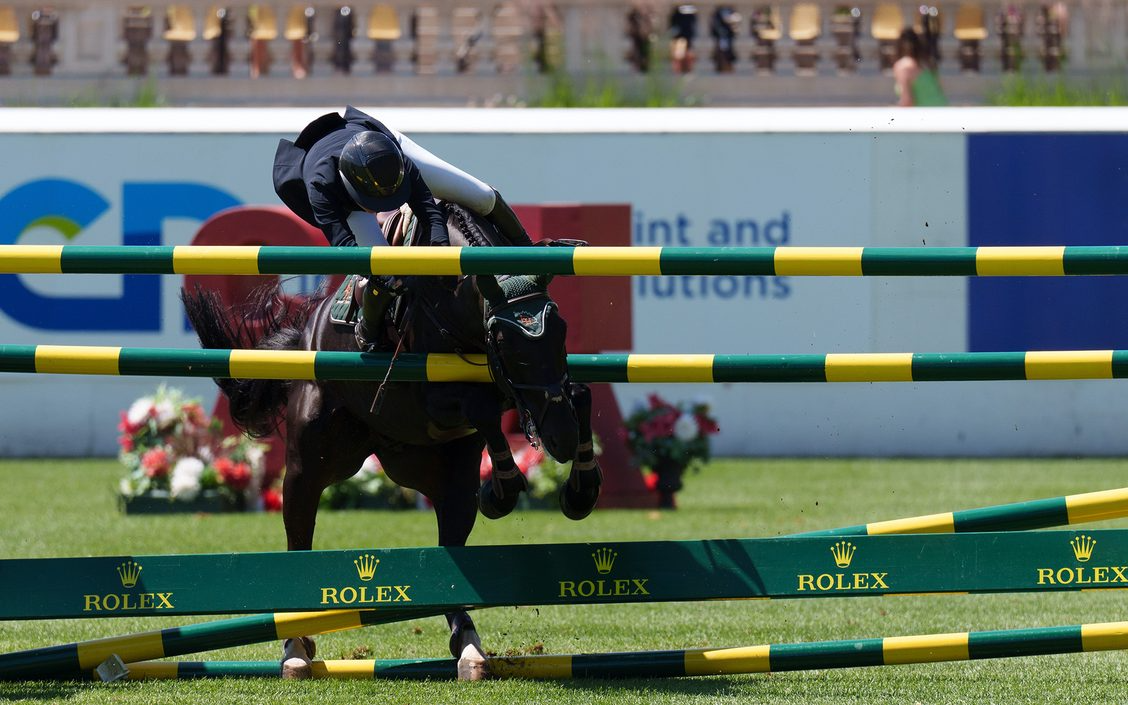 A miss at the triple bar (both horse and rider were just fine) © Spruce Meadows Media/Bart Onyszko