Saturday of the 'National', presented by Rolex
June 17, 2023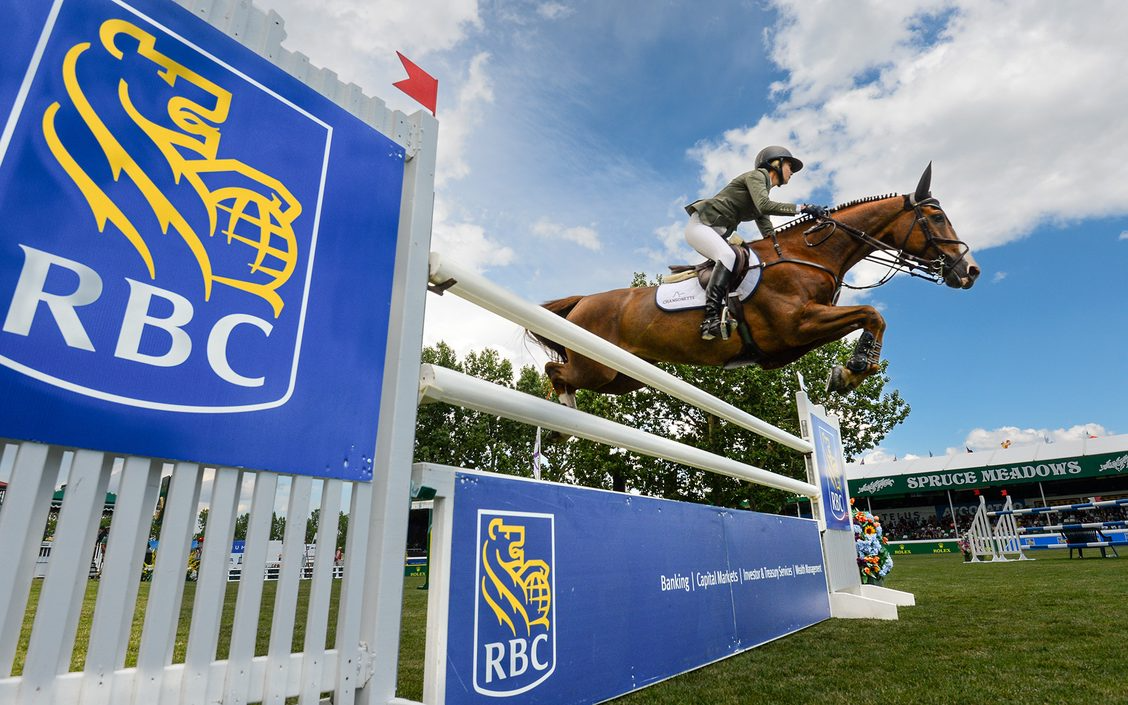 Lillie Keenan (USA) & Fasther © Spruce Meadows Media/Mike Sturk
Fasther is Faster in the Jump Off for the Win
June 17, 2023 (Spruce Meadows) - This week's feature competition, the $700,000 RBC Grand Prix of Canada, presented by Rolex brought thousands of fans to Spruce Meadows for a beautiful day of top international show jumping. Twenty-nine horse/rider combinations challenged the 500m track designed by FEI Course Designer Olaf Petersen Jr. (GER). Athletes had to complete 13 of obstacles (16 jumping efforts) all under a time of 75 seconds.
While the course was challenging and the time was tight, there would still be a jump off. Two riders both finished on a single time fault leading to a jump off to determine the victor. Canadian veteran Mario Deslauriers and young Lillie Keenan of the United States went head to head against the clock.
Keenan put the pressure on posting a quick, clear jump off with a time of 45.82s. Deslauriers followed, but was not fast enough to to catch Keenan posting a clear round and time of 46.25s.
"I'm so grateful that Spruce (Meadows) has not changed their style, having huge grass rings because that's really what's the most natural. I think horses come out of here (Spruce Meadows) better" Lillie Keenan (USA) "One of the most special things about Spruce Meadows is that you have the atmosphere and a crowds that is rooting for every single rider that goes into the ring, and they truly love horses - that's really what makes our sport so special. This is the biggest win of my life."
---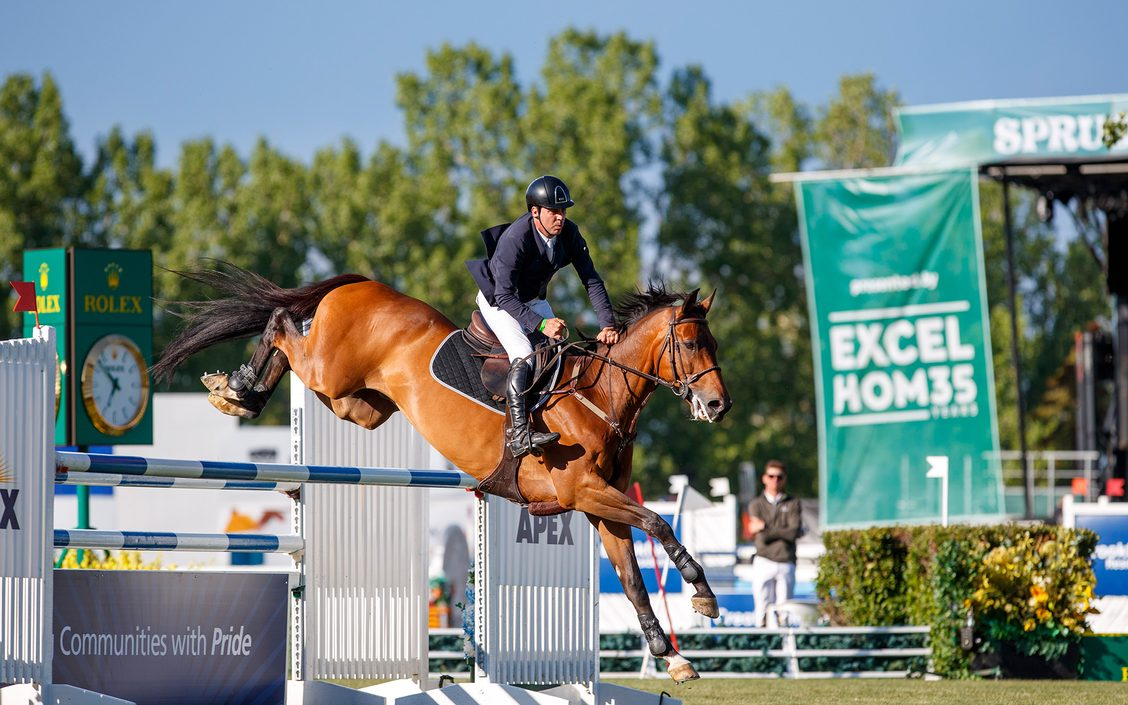 Santiago Lambre (BRA) & Chattanooga © Spruce Meadows Media/Tony Lewis
A Win for Santiago Lambre (BRA) in the APEX Cup, presented by Excel Homes
The final competition of the day was the APEX Cup, presented by Excel Homes. This evening competition was a Table C (speed) which means that faults on course are converted into time - even those with a rail could still be the fastest.
Nayel Nassar (EGY) was about the tenth horse into the ring and produced a quick clear round that had him finish with a time of 77.84s looked lightning fast, but Santiago Lambre (BRA) had other plans.
Aboard the big, Oldenburg gelding, Chattanooga, despite a rail on course, flew through the finish line posting a time of 76.90s to claim the win.
---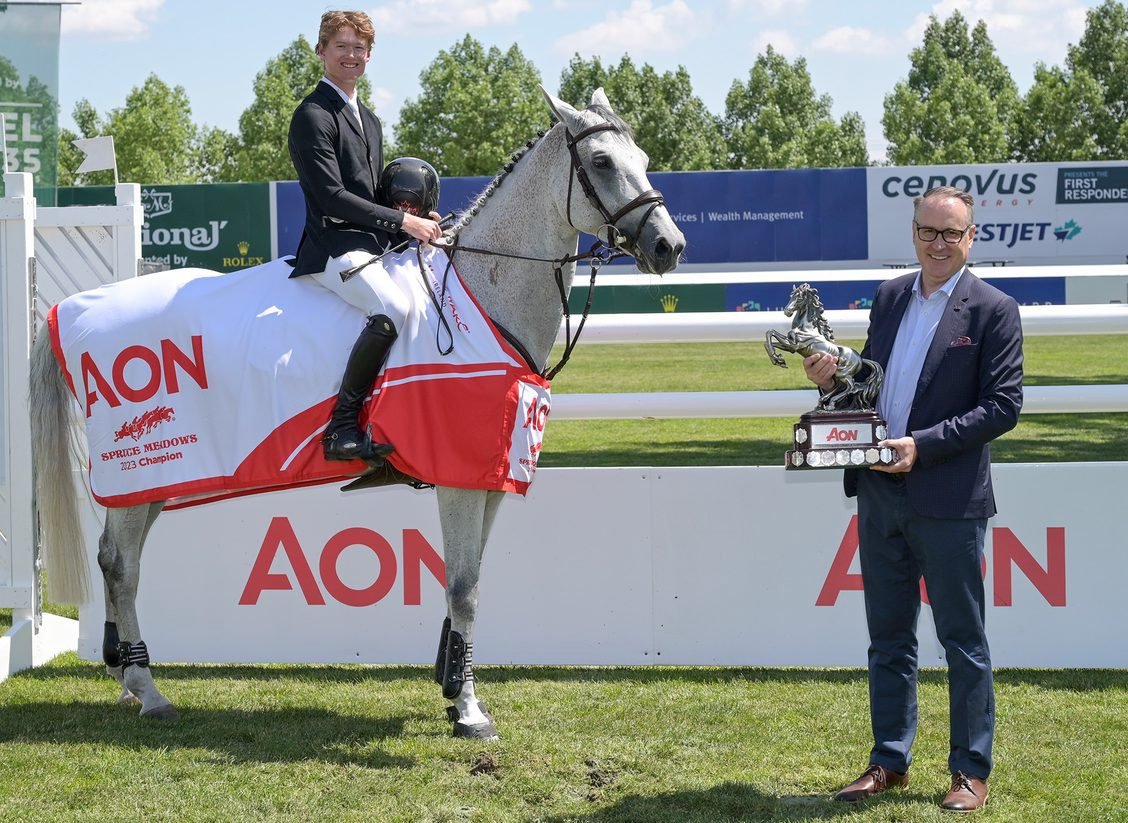 William Martin (CAN) & S.I.E.C. Larissa © Spruce Meadows Media/Mike Sturk
William Martin (CAN) win the AON Winning Round at just 17 years of age.
Saturday of the Spruce Meadows 'National', presented by Rolex started with the AON Cup 1.40m, Winning Round. The top 35 riders from competitions held earlier this week qualified to compete in this two round competition where the top 10 placed riders after round one advanced forward to the winning round. Riders get to start on a score of zero in the Winning Round and return in reverse order of merit.
Five of the ten riders returning for the Winning Round represented Canada including familiar faces Tiffany Foster and Kara Chad. However it was 17 year-old William Martin riding S.I.E.C Larissa who jumped to victory. Martin piloted the grey Oldenburg mar across the finish line clear in a time 38.50s.
---
Best of the Rest - Today's Winners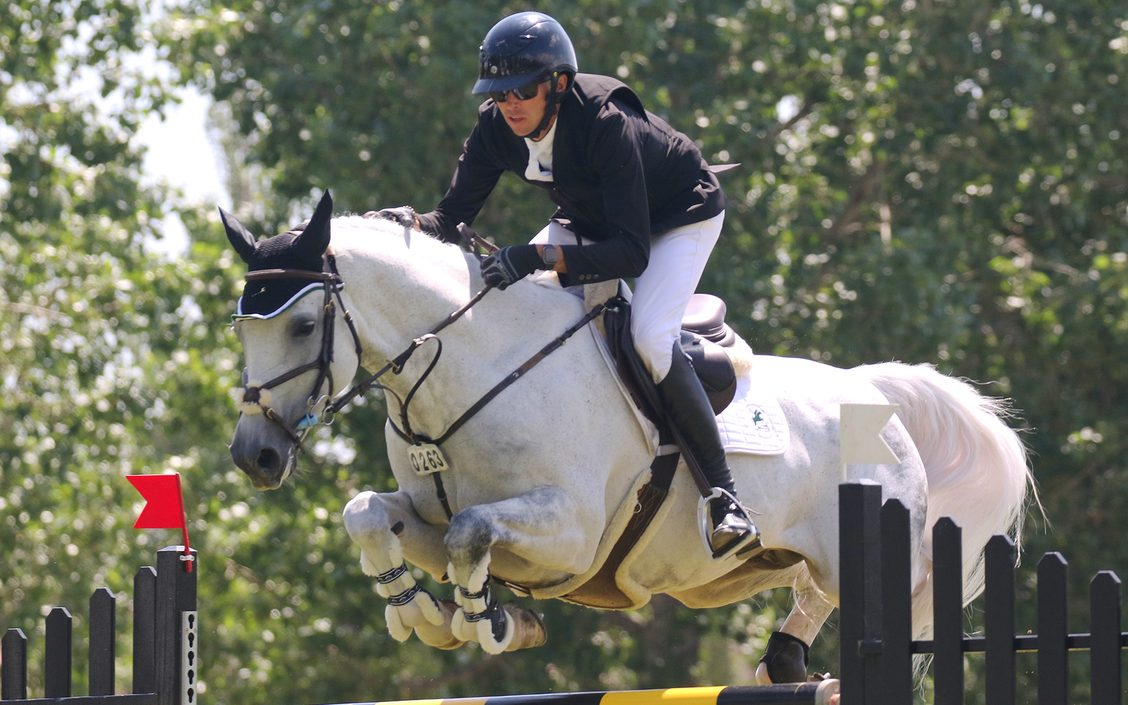 Trimac Cup 1.30m - North American Ring
Alexander Grayton (CAN) & Ice Man du Houssoit
© Spruce Meadows Media/Dave Chidley
Friends of the Meadows 1.20m - Rocky Mountain Ring
Anderson Jones (USA) & The Points Guy
© Spruce Meadows Media/Bart Onyszko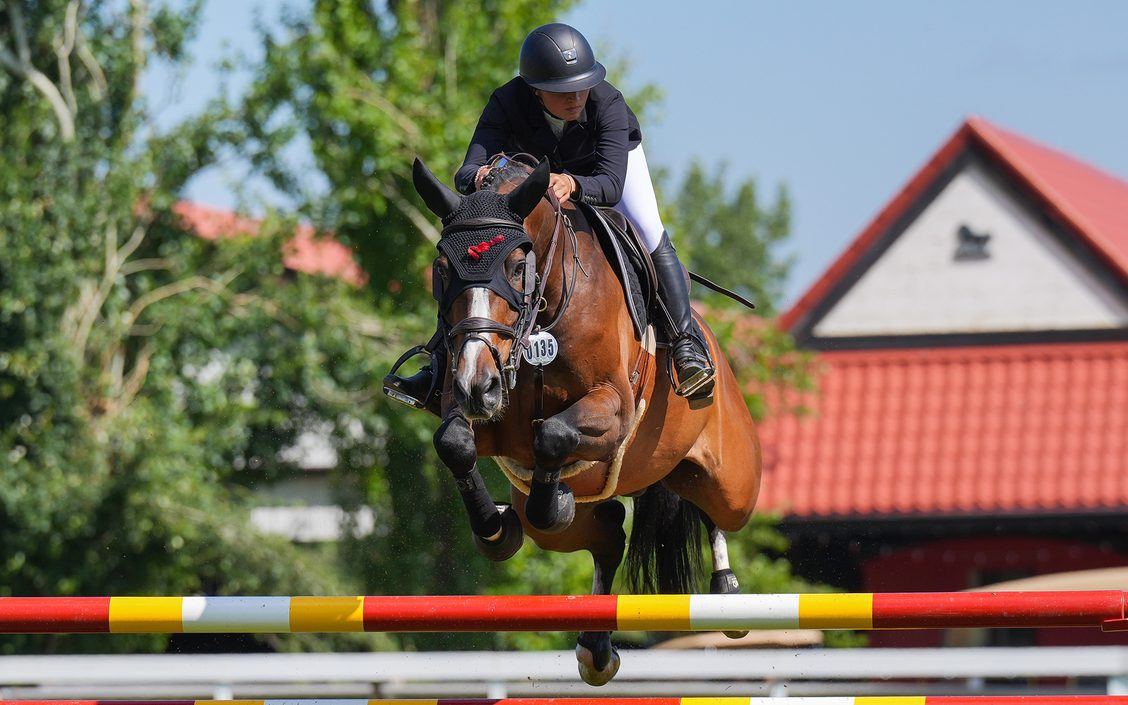 Friends of the Meadows 1.25m - Rocky Mountain Ring
Stella Chernoff (CAN) & Connador
© Spruce Meadows Media/Bart Onyszk
---
More Photos from Today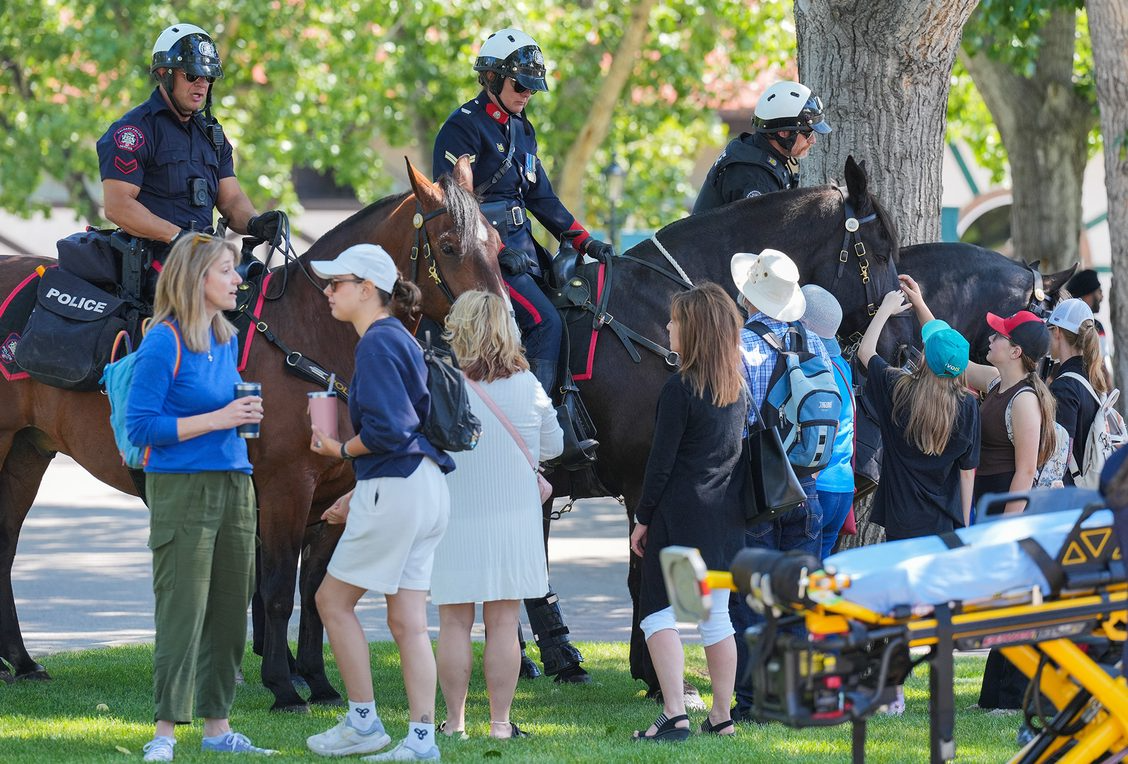 Fans get to be up close and personal with some of our equine First Responders, presented by Cenovus © Spruce Meadows Media/Bart Onyszko
A young fan proves their athleticism during the public course walk © Spruce Meadows Media/Mike Sturk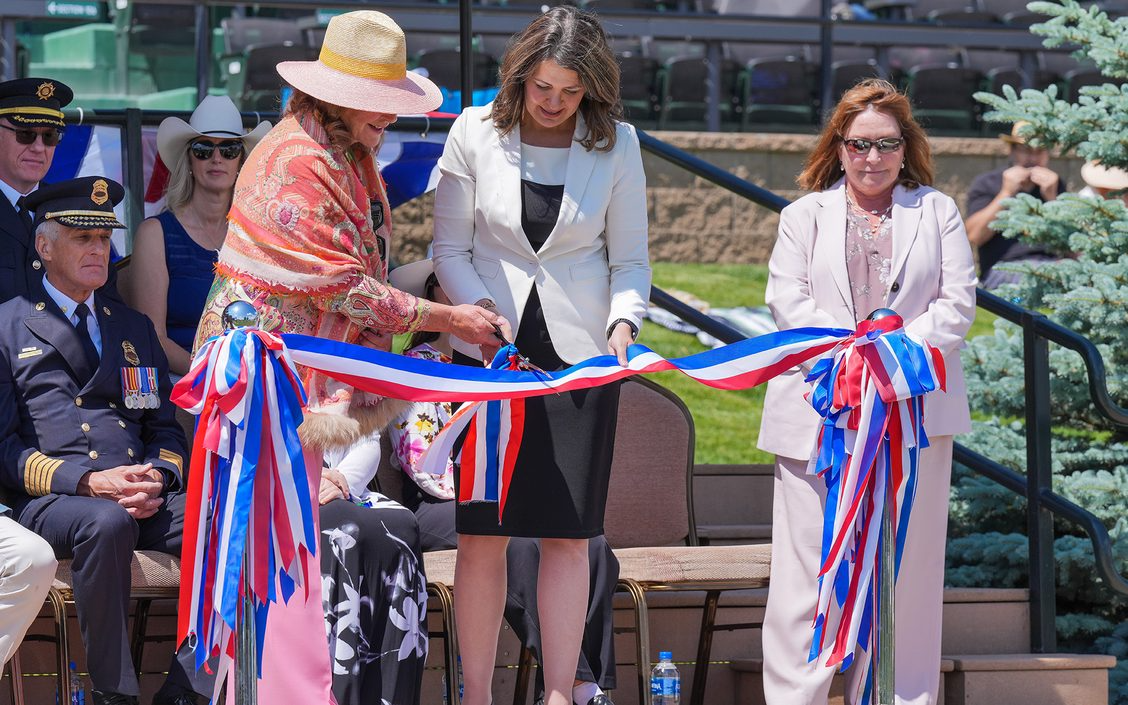 (L:R) Nancy Southern (Co-Chair, Spruce Meadows), The Honourable Danielle Smith, Premier of Alberta, & Linda Southern-Heathcott (President & CEO, Spruce Meadows) open Saturday of the 'National', presented by Rolex © Spruce Meadows Media/Bart Onyszko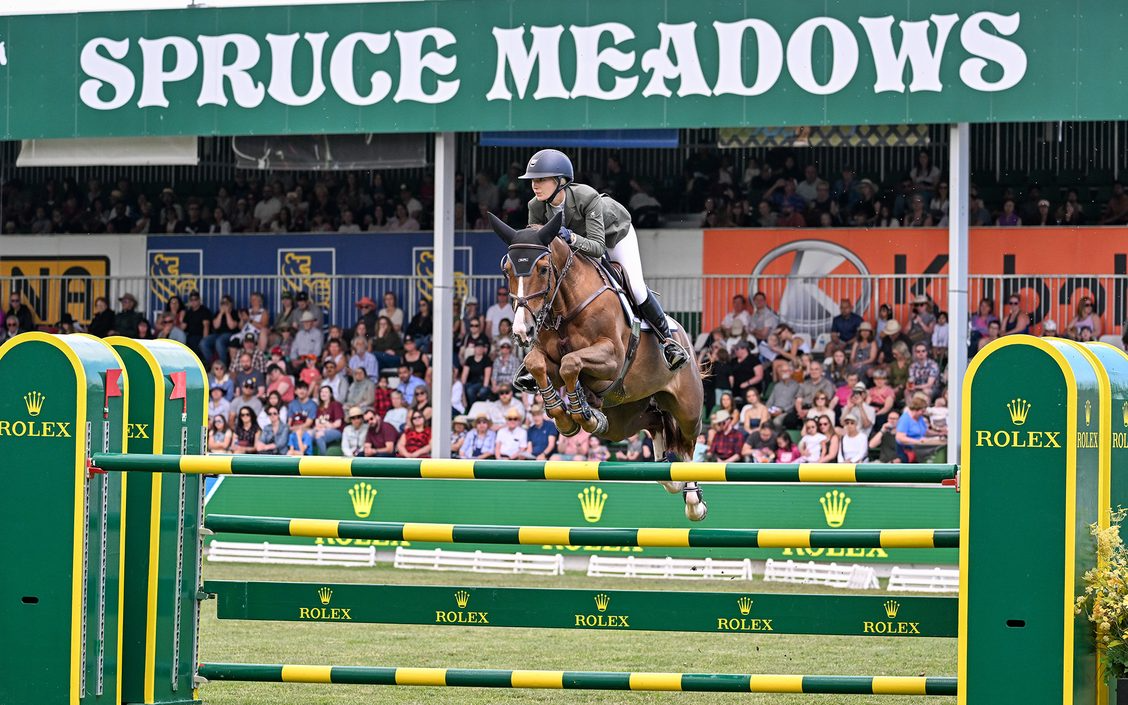 The new seating in the East Grandstand was full this afternoon for the RBC Grand Prix of Canada, presented by Rolex. © Spruce Meadows Media/Mike Sturk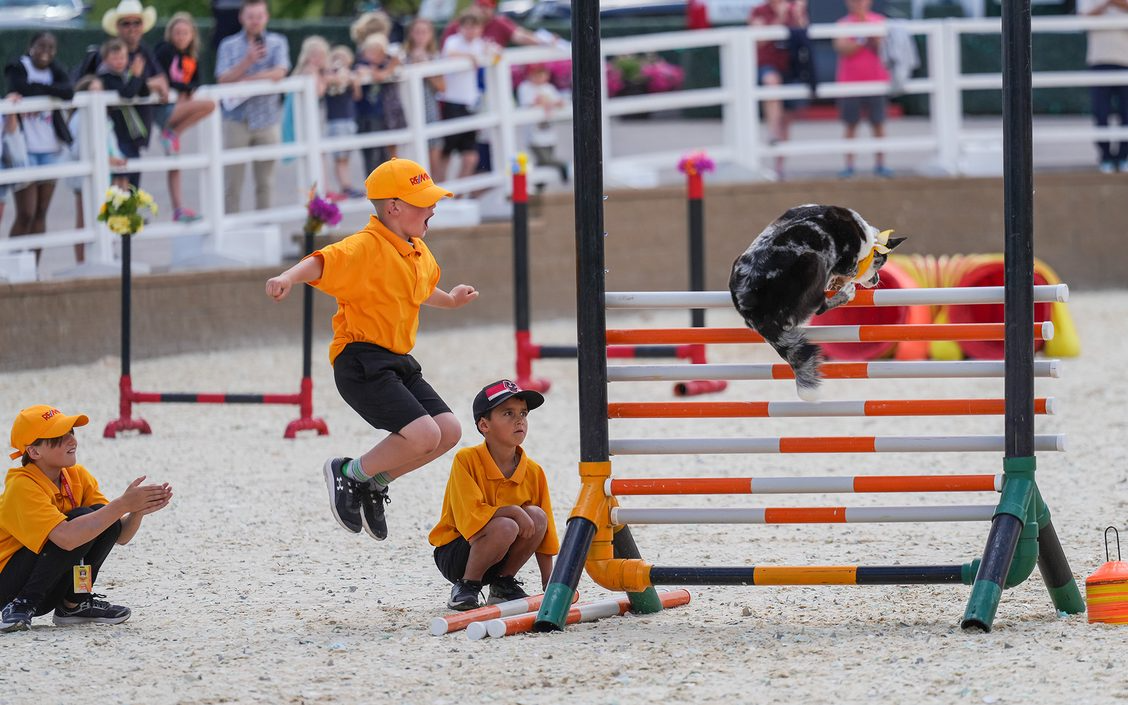 The Spruce Meadows Prairie Dogs, presented by Re/Max wow a crowd at the new Demo Ring. © Spruce Meadows Media/ Bart Onyszko
Be sure to check out the pony rides here at Spruce Meadows - they're included with entry to the grounds © Spruce Meadows Media/Bart Onyszko
Lillie Keenan (USA), Fasther and her groom Corentin Tual prior to the jump off. As the groom of the winning horse, Tual received a cash prize and prize pack from El Tequileño © Spruce Meadows Media/Tony Lewis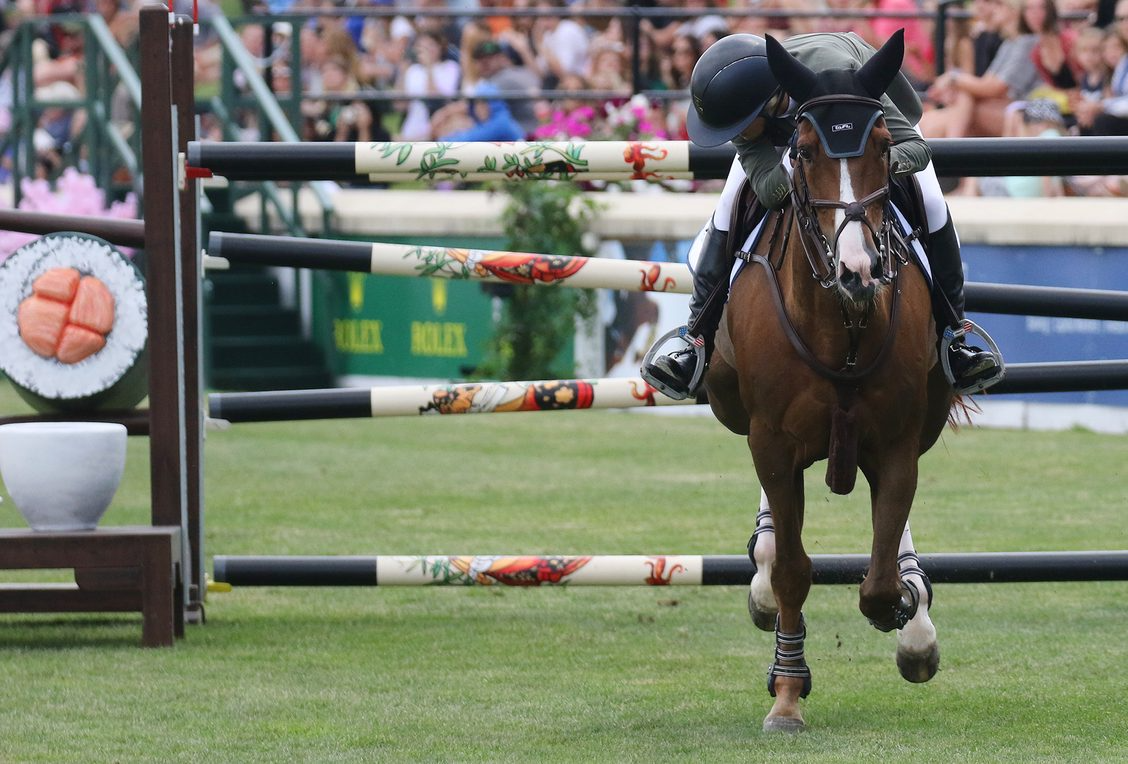 Gallop through the finish line © Spruce Meadows Media/Dave Chidley
Lillie Keenan (USA) shares a moment with Fasther after a solid first round © Spruce Meadows Media/Dave Chidley